Government offers up £500m of taxpayer cash in Jaguar Land Rover loan guarantee
UK Export Finance to cover 80 per cent of £625million JLR loan from 12 commercial banks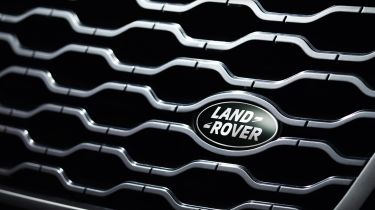 Half a billion pounds of taxpayer money will be used to guarantee the majority of a loan for Jaguar Land Rover (JLR) to boost its electric vehicle programme.
The total loan is worth £625million and is being provided to JLR by 12 commercial banks. UK Export Finance (UKEF) - a ministerial department of the Government - is guaranteeing 80 per cent of the loan with £500million of taxpayer cash.
The Export Development Guarantee (EDG) will support JLR's research, development and export of electric cars, the Government says. The guarantee programme was set up to help drive major investment into UK firms.
The backing of UK electric vehicle production is part of the prime minister's 10-point plan, with the Government directly pumping £850million into the UK automotive supply chain, as well as supporting £2billion of commercial investment via UKEF.
The JLR loan in question will support the firm's ambitions to invest £2.5billion per year - expected to grow to £3billion per year by March 2026 - in increasing the number of electric cars in its model range.
Anne-Marie Trevelyan, secretary of state for international trade, said: "We are backing our ambitious net zero plans with more concrete action. We want our carmakers to accelerate the production of electric vehicles in the UK.
"This deal from UK Export Finance will help Jaguar Land Rover continue to sell the best of British to the world, while creating jobs, boosting manufacturing and levelling up across the UK."
Adrian Mardell, chief financial officer at JLR, added: "Jaguar Land Rover is pleased to have worked again with UK Export Finance on this new EDG facility. This will help support the significant investment in our transition to offer a fully electrified product portfolio and to achieve our target of net zero carbon emissions by 2039."
Check out the new 2022 Range Rover here...