Jaguar Land Rover reports £9m loss amid continued semiconductor shortage
British brands hit by global chip supply as hold-ups impact JLR's financials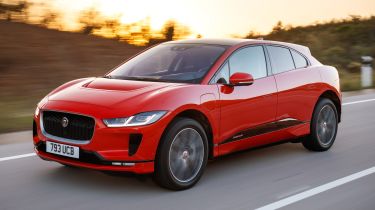 Jaguar Land Rover boss Theirry Bollore has said that the ongoing global shortage of semiconductor chips vital in modern cars is continuing to "constrain sales" at JLR, as the brand posted a £9m loss for the final quarter of 2021. 
It contrasts with Q4 2020, when the company announced a pre-tax profit of £439m, but the news also highlights a reduction in losses sustained over a tough year for JLR in which it posted a pre-tax loss of £302m in the second quarter of 2021. 
The company has reported that revenues are up 22 per cent compared with its difficult Q2 last year, at £4.7bn for Q3. Production volumes also increased 41 per cent. However, there remains a shortfall between the brand's order book of around 155,000 vehicles - boosted by the arrival of the new Range Rover - and what it can actually deliver to customers given the shortage of chips. As a result, retail sales continued to decline, to just over 80,000 vehicles in Q3. 
In January the Society of Motor Manufacturers and Traders reported that UK car production fell last year to hit its lowest level since 1965.
"It was encouraging to see a positive EBIT margin and cashflow, despite chip supply constraining wholesales to 69,000 units in the quarter. It demonstrates the progress we've made in reducing the breakeven point," said JLR's chief financial officer Adrian Mardell.
CEO Bollore added: "Whilst semiconductor supplies have continued to constrain sales this quarter, we continue to see very strong demand for our products underlining the desirability of our vehicles. The global order book is at record levels and has grown an incredible 30,000 units for the new Range Rover before deliveries even start this quarter."
Check out the latest Jaguar news and reviews here...