Jaguar Land Rover launches education scheme to dispel diesel car myths
The company says diesel cars are being targeted too much and wants to educate drivers of their continuing benefits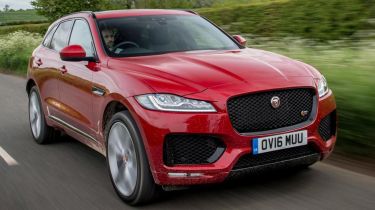 Jaguar Land Rover has launched a new diesel education programme to reassure buyers of the benefits of diesel cars. News of the company-wide scheme came days before the Government is due to announce its air quality strategy that's reported to include a diesel scrappage scheme and measures to restrict older diesel cars from polluted city centres.
Up to ninety per cent of Jaguar Land Rover cars sold in Britain come with a diesel engine, and the manufacturer is aiming to reassure buyers of the benefits of diesel cars amid the negative attention diesel cars have received over recent months.
Diesel exhaust fumes and particle matter have increasingly been connected with health dangers, with experts linking air pollution to 40,000 premature deaths a year in the UK. As a result, JLR says it has customers calling up and ask whether diesel will soon be banned.
The Society of Motor Manufacturers and Traders (SMMT) has previously said that the new Euro 6 emissions standards that all new diesel cars have to adhere to are far tougher on emissions, resulting in today's cars polluting 56 per cent less nitrogen oxides (NOx) than previous, Euro 5 cars.
Jeremy Hicks, Jaguar Land Rover UK's managing director said: "Our latest Eu6 diesel engines are among the cleanest in the world. Highly efficient diesel particulate filters now capture 99.9% of all particles, and we are making further emissions improvements with every new model year vehicle.
"Pollutant emission levels for new diesels are comparable to the equivalent petrol engines, but with CO2 emissions that are around 20% lower. Our customers demand greater fuel economy all the time, and new diesels deliver that.
"Customers can be reassured that Jaguar Land Rover is continuing to invest in cleaner technology, with £1bn invested at our Engine Manufacturing Centre near Wolverhampton, as well as a major hybrid and electrification programme. Older car engines are just one potential source of urban air pollutants, and we'd be keen to see the strategy tackling air quality across a range of pollution sources including heating, public transport and shipping.
"Recent publicity around the diesel debate has caused significant confusion for customers; we are seeing more and more people ask us whether they should be buying a petrol or a diesel. We have a range of both efficient clean petrol and diesel options so we are providing a simple unbiased guide for customers to make an informed choice."
Will you continue to buy diesel cars in the future? Tell us in the comments below...