Anthony Joshua interview: dream cars, boxing and the Jaguar F-Pace
Anthony Joshua squares up to our 2016 Car of the Year, Jaguar's F-Pace, in a clash of British heavyweight champs
Four years ago, Watford-born boxer Anthony Joshua stunned the crowds at the London 2012 Olympics, taking gold in the Super Heavyweight division as part of Team GB. After turning professional, he worked his way up the ranks to the summit of the sport, claiming the IBF world heavyweight title in April. And he successfully defended it in June against American Dominic Breazeale with a seventh round technical knockout, his 17th stoppage in a row.
Joshua, 26, has quite a lot in common with the car you see here, then. Earlier this year we awarded the Jaguar F-Pace a five-star first drive verdict – before it went on to beat the Land Rover Discovery Sport and BMW X3 in our early group test. As a result, it seemed only right that at last week's Auto Express New Car Awards ceremony, we crowned the new SUV as our 2016 Car of the Year.
To celebrate our two new British champions, we caught up with Joshua and the F-Pace at Matchroom Boxing's training facility in Brentwood, Essex. In a half-hour verbal sparring session, we peppered AJ with questions on his career, the Olympics and, of course, cars.
• Jaguar F-Pace vs Land Rover Discovery Sport vs BMW X3
First things first: Are you a petrolhead?
"I was never really into cars. I never really thought the opportunity would come to be in such luxury cars – but now I've had the privilege of working with some great people in the car industry, I'm definitely growing as a petrolhead." 
What do you drive now?
"Currently, I'm in a beautiful white Jaguar XJR. It's supercharged, so if I'm late to training, it's got the poke I need to get there on time. But I never go over 30mph, and it definitely never goes in sports mode…" 
What about the image? Do you like what it says about you?
"Definitely. 100 per cent. It's got that class to it, but it also has those sporty touches to draw the younger crowd. It's the perfect combination."
What kind of cars are your friends driving?
"Range Rovers, Land Rovers and some Mercedes. But most of them are in SUVs – so this F-Pace is a good addition to the pack." 
What do you think of the F-Pace, then?
"It's unbelievable. It's been needed for a long time, and that's why I think the XJR was the perfect choice before this came along. Cars are like a second home. They need something that is affordable and spacious – but even though it's an SUV, they've kept it looking sporty."
• Car of the Year 2016: Jaguar F-Pace
Is that why you're not in something smaller and sportier?
"It'd be good for the street-cred, but not good for my physical structure! I had an XK – it was unbelievable – but I do long trips, and because of my size it wasn't for me. That's why the XJR was perfect."
What's your dream car?
"You'd probably expect me to say a Bugatti or something. But for me, the XJR is perfect. You can go anywhere in it. I can pull up next to a Ferrari and we're on the same level."
And you bought your mum a Range Rover Sport, didn't you?
"Yes. It's funny – she's so careful in it, but with all these sensors she's getting more confident. It's nice for her to be in a car like that. She didn't expect it and we surprised her, so it was a really good time for her." 
Will you be buying the whole family cars soon?
"No way! Just the special person in my life."
Have you ever had any accidents, bumps or scrapes?
"Well, it goes to show how strong my car is. It was parked up at training camp, and I came out to find a scratch on the side. I was looking around and noticed my coach's car. His car looked like it'd been in a serious accident, but there was barely anything on the Jaguar." 
Partnership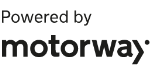 Need to sell your car?
Find your best offer from over 5,000+ dealers. It's that easy.
• Best SUVs and 4x4s on sale right now
So how are things looking for Team GB in Rio this summer?
"Despite going from amateur to professional and becoming world champion, I've kept a really close link to the sport. I've seen the progress they've made. I think we'll bring home a load of medals. I don't want to put any pressure on them and say what colour they'll be, but I think we're capable of getting five or six medals."
Do you miss competing in the Olympics?
"The Olympics is every four years, so you wait a long time. Boxing is tough, it's a gladiator sport – and the Olympics is where everyone shines. I miss the team spirit. When I turned professional, it was just me and my coach, so it can be a very lonely sport." 
Do you have any tips or advice for people who maybe want to follow in your footsteps one day?
"You need to work hard. You can't be cocky. You have to be humble – because you need a bit of luck. You need that work ethic, and you need to understand what's right and what's wrong for you. You need a bit of what's wrong, as it gives you a bit of character. But you need to keep plugging away."
With some thrilling potential fights on the horizon, the future is bright for AJ – and equally exciting for the F-Pace, as it aims to deliver a knockout blow to SUV rivals. Britain is truly fortunate to have such a pair of great champions.