Jeep to attack UK and European markets in 2018 after doing "lousy job" in 2017
Jeep boss Sergio Marchionne says he's "really ticked off" about European sales in 2017 but he has big plans in the future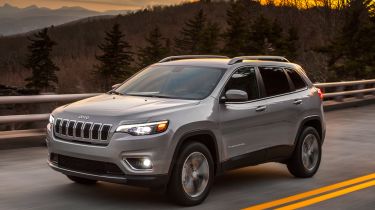 Jeep is planning another concerted assault on the European market after posting 2017 sales figures described as "shameful" by Fiat Chrysler boss Sergio Marchionne. 
Growth of only two per cent in 2017 in Europe contrasted poorly with performance in the rest of the world. And now Marchionne has decided to act. The newly facelifted Jeep Cherokee, revealed at the Detroit Motor Show, and new European boss, Jeff Hines, will aim to give the US brand a renewed sense of momentum.
• New 2018 Jeep Chreokee revealed 
Jeep's sales globally were flat in 2017, with a deliberately managed reduction in fleet volume in America partially to blame. But it performed well in some global regions, rising 44 per cent in Latin America and 36 per cent in the Asia-Pacific market.
However, Marchionne told Auto Express: "We have got to be very careful we don't start believing our own press story here. Let's build the brand. Have you seen the numbers? We were up 46 per cent in Latin America and up 2 per cent in Europe. That is a shameful number for Europe and a number I am really ticked off about."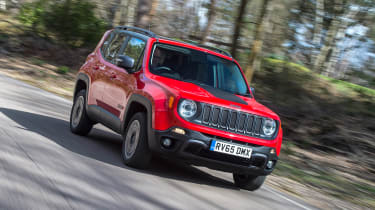 "We are going to start a very thorough process. We have a new head of Jeep in Europe [Jeff Hines] and Mike [Manley, the UK-born global boss of Jeep] and me are going there at the end of this month. We need to get the machine started."
Marchionne was baffled at the performance, given the explosion in SUV sales in Europe. "The market is up and we should be doing a lot better. We are just not getting our share. You need to have a very focused approach to get this brand in there and we have done a lousy job. I am telling you honestly – I am not pleased.
"If you look at the numbers for the Cherokee in Europe – this and the Compass are the biggest segment – we haven't done very well. I am running out of patience. We have to get it done." 
Marchionne did see a glimmer of hope, however, with the updated Cherokee offering lots of potential and the Renegade proving Jeep can sell in Europe. "I think the values that are embodied in Jeep are equally relevant to Europe and the US. Renegade has been a huge success in Europe. We can use the same methodology for Renegade to apply to this car [the Cherokee] and Compass."
Meanwhile, Marchionne confirmed the Wrangler pick-up will be launched in 2019.
Do you think Jeep can finally hit the big time in Europe and the UK? Let us know in the comments…