New extreme off-road Jeep Moab Easter Safari concepts revealed
Four Wrangler-based models will tackle the Utah terrain this Easter at the famous Jeep off-road gathering, alongside a hardcore new Grand Cherokee
As part of its annual Easter pilgrimage to Moab, Utah, for its Easter Safari gathering, Jeep has unveiled five extreme concepts that will tackle the week-long off-road event between 9-17 April this year.
Four of the vehicles are based on the brand's Wrangler models, starting with the Magneto 2.0 concept, an evolution of the concept that made its debut this time last year. It's a window into what a fully electric future for Jeep could look like, described by Head of Jeep Design Mark Allen as "an open door to the laboratory." 
The Magneto 2.0 still uses the same battery set-up as before, with a total of 70kWh of energy split over four separate packs placed around the vehicle. However, the car is not about range, according to Allen. 
Instead, for 2022 the battery now powers an electric motor pumping out 616bhp and 1,152Nm of torque, the latter more than three times the output of the original Magneto prototype.
It drives all four wheels through a six-speed manual gearbox with a shorter first gear to deliver impressive rock crawling capability; the electric motor is unable to stall unlike a combustion engine and can deliver torque instantly, making it a perfect application for this scenario.
Jeep says the Magneto 2.0 is at the "strap in and hold on" end of the performance spectrum, able to sprint from 0-60mph (on road) in 2.0 seconds thanks to a new electric powertrain calibration setting that maintains the peak amperage the battery can provide for a burst of 10 seconds. Jeep says to think of this as like "electronic nitrous oxide".
The fully electric Wrangler features an extra 12 inches in the wheelbase compared with a standard model, while a three-inch suspension lift kit and 40-inch off-road tyres mounted on 20-inch wheels have been fitted.
Special off-road suspension and heavy duty axles have also been applied, while there are lightweight front and rear bumpers and carbon fibre wheel arches to help keep its kerb weight down.
The Magneto 2.0 is joined by the '41', a military-inspired Wrangler concept that recognises the brand's military heritage and "off-road capability leadership for more than 80 years." Every Jeep proudly wears the "Since 1941" badge, which this concept references.
Shining the spotlight on the original Willys Jeep, the '41 features olive green paint, black powder coated bumpers, a winch, half doors and graphics pack, as well as interior modifications that include a new gear shift lever.
A two-inch suspension lift kit has been applied, controlling 17-inch wheels wrapped in 35-inch mud terrain tyres.
The '41 concept is powered by Jeep's 4Xe 2.0-litre turbocharged four-cylinder plug-in hybrid powertrain and therefore claims an electric-only range of 21 miles.
Jeep's 'Bob' concept is a cross between the brand's Gladiator pick-up and a Wrangler, with the name referring to the popular process of 'bobbing' - removing the long overhangs of a pick-up bed to improve off-road performance.
Based on the Wrangler Rubicon, there's a longer wheelbase to help with stability, while the body has had the rearmost 12 inches removed to improve its departure angle. The car's off-road capability has been amplified by a three-inch suspension lift with aftermarket coilovers and huge 40-inch off-road tyres fitted to 20-inch rims.
The Wrangler Bob concept is powered by Jeep's 3.0-litre V6 diesel engine and drives all four wheels through an eight-speed automatic gearbox that has been calibrated for low RPM shifts.
Partnership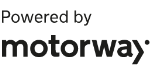 Need to sell your car?
Find your best offer from over 5,000+ dealers. It's that easy.
There are more carbon fibre parts for the wheel arches and bonnet here, while the Bob does without doors but features a hard top that features soft top elements, such as the canvas cover that stretches down to the rear of the truck, over the load bed.
The final Wrangler to make its debut at the Moab event is the Rubicon 20th anniversary concept, celebrating two decades of Jeep's popular model that derives its name from the famous trail.
It's powered by Jeep's '392' 6.4-litre V8 engine and features a special dual-mode active exhaust that switches between "wild and outrageous", a character trait that's backed up by the big scoop in its bonnet, the car's half doors and sliding canvas roof.
The Rubicon makes up 30 per cent of all Wrangler sales, so this concept could be one that makes production in time as the Rubicon model celebrates its 20th anniversary in 2023. 37-inch off-road tyres back up the Rubicon pack's hardware underneath.
Jeep will also showcase a more off-road focused version of its Grand Cherokee Trailhawk 4Xe plug-in, featuring 20-inch wheels with 33-inch off-road tyres, Industrial Blue paintwork and custom saddle-coloured seats with houndstooth inserts.
Jeep's aftermarket parts division Mopar will also show a D-Coded Gladiator concept that features add-on parts owners can scan with a QR code. These are then available to order. It'll be joined by the Wrangler 'Birdcage' concept by JPP, so called due to the car's exoskeleton. This will showcase aftermarket parts available from JPP and Mopar, while Jeep's 'B33R Cart' that featured at the 2021 SEMA modified car show will also be at the Moab event.
Click here to read about Jeep's first ever all-electric SUV...