Kia to release 16 electrified cars by 2025
Kia's first ever hydrogen fuel-cell car will join five hybrids, five plug-ins and five full EVs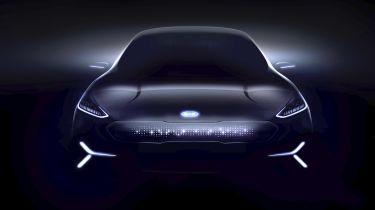 Kia will introduce 16 new electrified vehicles by 2025, including the company's first-ever fuel-cell electric vehicle in 2020, the South Korean manufacturer confirmed at the Consumer Electronics Show in Las Vegas.
"By 2025, we will offer a total of 16 advanced powertrain vehicles, with five new hybrids and plug-in hybrids, five new battery EVs, and an all-new mass market FCEV. Due to launch in 2020, this FCEV will spearhead Kia's efforts to realize a zero-emission future for mobility," Dr. Woong-chul Yang, vice chariman and head of Kia's R&D centre said.
The announcement follows the unveiling of Kia's Niro EV concept. The concept, also shown at CES, is said to represent the "brand's ongoing journey to electrification," and includes new technology such as the Active Pedestrian Warning System capable of spotting both pedestrians and cyclists and warning them via speakers.
The Niro EV concept also benefits from new EV-battery production techniques that will be earmarked for future models. The concept is powered by 64kWh lithium-polymer battery pack that's paired to a 150kW electric motor. A driving range of 383 kilometres or 238 miles has been suggested, with company sources saying a bigger battery system could take this up to around 500 kilometres (310 miles).
Though details of Kia's fuel-cell vehicle are sparse at the moment, it's sister brand Hyundai has released pictures and details of its hydrogen concept car.
The Hyundai NEXO, which also debuted at CES, is has a hydrogen fuel cell system that's 20 per cent lighter and nine per cent more efficient than the company's ix35 fuel cell vehicle. It's also 20 per cent more powerful with a 161bhp output.
Are you excited by Kia's electric future? Let us know below...