"It's going to get more difficult for every new Kia to impress us"
Kia has a tough job ahead if it intends to keep improving its cars, says Steve Fowler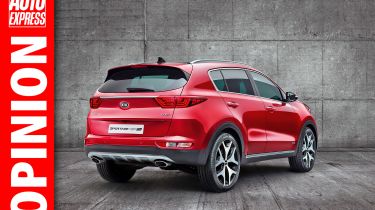 Chatting to some senior car industry execs this week, we got around to discussing the ebb and flow of success in the car business. Consistent brilliance is rare and even the mighty will occasionally produce cars that fail to impress. 
Take these two British brands: Ford and Vauxhall. Vauxhall's on a bit of a roll at the moment, while the Ford line-up isn't as strong as it once was. Whether that reverses anytime soon I'm not sure, but you can count on the good times coming back for Ford at some stage - let's hope so, anyway.
Skoda is a brand that I've really enjoyed watching over the past 15 years. After initial success with a whole range of great cars, things dipped a bit, but now it's back with a bang. The new Superb is an awesome car: super-stylish, spacious, well built and efficient.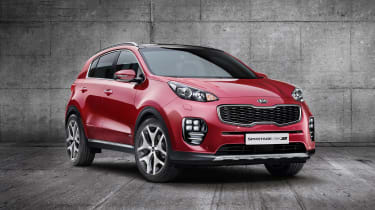 I've also enjoyed watching the rise and rise of the Korean brands, Kia and Hyundai. Every time a new model is launched, it's hailed as the best car yet to come out of Korea. But how much longer can that go on? Enter the new Sportage, which we've already driven in prototype form this week.
The last Sportage was a revelation for Kia - a car so pretty it could sell on looks alone. But it didn't need to - it rode the crest of the SUV wave with a breadth of talents that took it to the top of the class.
The Sportage - and Kia - are at that difficult stage where expectations are so high, it gets harder to impress. Take the new Sportage's design, for example - if I'm honest, I think the current car is prettier.
Kia promises even better quality, efficiency and driving dynamics, but so does everyone else. It's no longer the new kid on the block with the interest that brings - from now on in, the battle gets tougher.
Do you think Kia is on a roll? Let us know what you think in the comments below...