Exclusive: Kia hints at hot Sportage GT for Europe
The Kia Sportage GT and Kia Optima GT could get over 250bhp with a 2.0-litre petrol engine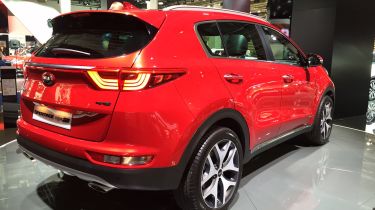 Kia is set to add a number of new versions of the Sportage including a hot GT model.
Speaking exclusively to Auto Express at the Sportage's world unveiling, Kia Europe's chief designer, Gregory Guillaume, said the Sportage range will grow and a hot version would be a natural fit for the Korean brand.
"I think there is a space in the market for it in Europe," he said. "You must remember the US already has Sportages with over 200hp, it's just that they haven't come to Europe."
While the idea of a petrol-powered Sportage fits American buyers more than diesel-mad Europeans, having a petrol Sportage in the range positioned as a performance version with sporty styling could work.
"A hot Sportage GT suits our image," he said, adding: "it's what we are all about. The family is definitely going to grow."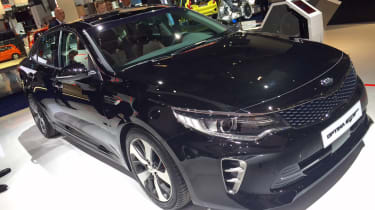 Along with the Sportage, Kia also pulled the covers off the brand new Optima at the Frankfurt Motor Show. Kia also quietly revealed a hot GT model – a car that, along with a new Optima Estate, will elevate the big Kia to better take on the Ford Mondeo and Vauxhall Insignia in the volume saloon segment.
The Optima GT gets a host of extra styling updates including tweaked front and rear bumpers and larger, racier alloy wheels. It's powered by a 2.0-litre turbocharged petrol engine and while no performance figures have been revealed, a Kia executive told Auto Express to expect between 250 and 275bhp.
It's more than likely a Sportage GT would receive the same engine should it get the green light. Other hot SUVs that are likely to be given the go-ahead include the Abarth 500X and Range Rover Evoque SVR – two cars the Sportage GT would likely compete with.
Now read all the rest of our live Frankfurt Motor Show coverage.