The best ever Defender engines
Ed Evans compares the 14 engines that have powered Defenders, and selects the best one ever – but, you might not agree...
It should be a no-brainer that the latest and last 2.2-litre TDCi is the best-ever Defender engine. But is it a real Land Rover engine or is it a concocted answer to European emissions regulations with scant regard for the real needs of an off-road truck? Maybe this final TDCi is the most powerful, torquey and refined engine ever, even if it is a Ford unit. On the other hand, surely the dependable old 300Tdi that can be fixed in the field and never breaks anyway, was the ultimate powerhouse. Or are Tdi engines just noisy, slow, underpowered and outdated examples of exactly how bad an old diesel can be? I'm looking at 14 engines that have been fitted into the Defender range, and I'm including those fitted to the pre-Defender Ninety and One Ten models. 
These early machines started out with the 2.25-litre engines from the Series III which, could only be described as agricultural, with noise, vibration and aroma being their major characteristics, so we should delete those from the running right away. Well, no. The old 2.25-litre petrol engine is quieter and smoother than any of the diesels, it might not have sparkling performance, but do we need that in a utility wagon? And what does 'best engine' mean? There's plenty of criteria to consider: power, torque, smoothness, quietness, best noise, best puller, most tuneable, best tow engine. Maybe it's the engine that lasts the longest, the most reliable, the cheapest to repair, the easiest to work on; and how do fuel consumption and emissions figure in all this? Over the next few pages we'll take a detailed look at these engines. Whichever one we think is best, the choice inevitably comes down to personal experience and preferences, and what you think a Defender should be. I know which one I'll be voting for.
2.25-litre diesel (1983-1984)
It may be a throwback to the Series III and earlier, but this is the so-called 2.3 engine (actually still 2286cc), the stronger and allegedly smoother unit, thanks to having five main bearings instead of the early version's three-bearing crankshaft. This indirect injection engine featured pre-combustion chambers, one for every cylinder, fitted into recesses in the head, in which the fuel and air was mixed before reaching the real combustion chamber. This arrangement was the norm for the time and produced a relatively quiet combustion noise, though standing next to one of these engines on tickover might convince us otherwise. Paradoxically, this was a high-maintenance engine that would withstand utter neglect. A cartridge oil filter, tappets to set and a timing chain that could stretch and put the fuelling out of kilter, all helped to make owner maintenance a rewarding art form – service it properly, and it would run forever – neglect it, and it would still run forever but with a lot of smoke and clatter. Performance was no better than the Series III version, though a solenoid fuel shut-off afforded the sophistication of the engine stopping when you turned the key off. The engine continued its previously successful run, also powering London taxis, and modified as a boat engine in the USA.
What makes it the best?
• Maximum torque at 1500 rpm must make this the coolest off-road crawler• Fixable almost anywhere by almost anyone, but rarely needed fixing• Quite impervious to overheat, dodgy mechanics, dodgy fuel and dodgy servicing• Almost impossible for it not to start up instantly
What makes it the worst?
• Horrendously noisy on a long journey• Masses of vibration• Road speeds more suitable for a hearse
Performance
Power: 59 bhp at 4000 rpmTorque: 100 lb-ft at 1800 rpm
2.5-litre petrol (1985-1994)
Again, this version had many parts in common with the 2.5-litre diesel, including the cast iron cylinder block and a similar cylinder head which, in this case, was made suitable for unleaded fuel. It received the same development treatment of larger stroke as the diesel engine, except of course, in fuelling, but it retained a chain-driven camshaft. Fuel consumption was in the low 20s, compared to around 26 mpg for the diesel.
What makes it the best?
• Retained the whisper smoothness of the 2.25-litre petrol engine • Simplicity and fixability
What makes it the worst?
• Still rather gutless, but it did the job in the day
Performance
Power: 80 bhp at 4000 rpmTorque: 129 lb-ft at 2000 rpm
2.5-litre diesel (1984-1991)
The strong bottom end of the 2.25-litre engines, combined with a reputation for reliability, gave Land Rover the confidence to up the torque by increasing the stroke to produce a 2495cc capacity. The cylinder head was redesigned mainly to reduce emissions and noise levels. In the quest for lower emissions, weight was reduced by introducing aluminium external components including the new front cover which now housed a camshaft drive belt, replacing the old chain drive. The cam belt also drove a new Lucas CAV self-priming injection pump, which gave more precise fuelling, improved fuel consumption and needed less corrective maintenance. The package improved top speed and acceleration over the 2.25 engine. Despite new piston cooling jets, piston overheat would become an issue for reasons unrelated, as we'll see later. A screw-on oil filter in place of the old cartridge plus other refinements made servicing easier. A more efficient heater plug system improved cold starting. Although superseded by the turbocharged version, and later the 200Tdi, this 2.5 naturally-aspirated diesel continued in military service until 1994, mainly because the 200Tdi engine would not accept the military 24-volt electrical generator.
What makes it the best?
• A worthwhile and cost-effective development of the famous 2.25-litre diesel • Improved performance, though still very agricultural
What makes it the worst?
• Timing belt adds to service requirements • Poor servicing could result in the engine running on its own lubricating oil, thus burning piston crowns
Performance
Power: 65.5 bhp at 4000 rpmTorque: 113 lb-ft at 1800 rpm
2.5-litre diesel turbo (1986-1991)
Technology WAS moving on, and the continued resilience of the 2.5-litre diesel formula would surely cope with a Garrett AiResearch T2 turbocharger, which was needed to match the performance of European competitors. Land Rover's engineers bolstered the engine for turbo performance with improved crankshaft bearing lubrication (which also helped cool the components), and with new pistons and exhaust valves to withstand the higher combustion temperatures. An oil cooler further controlled temperatures and a viscous fan and lighter components contributed to marginal gains on fuel consumption. The turbo set up provided increased low speed torque, which could be tapped instantly thanks to negligible turbo lag. But the bottom end proved unsuitable for the stresses associated with turbocharging, resulting in cylinder block cracking and crankshaft bearing failures until a redesign of the block and crank bearings in 1988.
What makes it the best?
• It was Land Rover's first-ever turbocharged engine • It helped Land Rover redress a decline in European sales • It was the biggest and most potent version of the basic Series units• Final incarnation of the most enduring in-house Land Rover diesel engine
What makes it the worst?
• That wonderful turbo was too much for the bottom end. Later versions were revised and existing units retro-modified • Early turbo engine retained its predecessor's ability to run on its own lubricating oil, thus burning piston crowns, though this was later solved by a modified crankcase breathing system
Performance
Power: 85 bhp Torque: 150 lb-ft
3.5-litre V8 carburettor (from 1985) 
While all the above diesel development was happening, the V8 had already appeared, fuelled by twin carburettors with later versions gaining electronic ignition. Originally a General Motors design stemming from the USA, the Buick V8 became the Rover V8, with initial component production partly carried out at the Alvis car factory. With its single camshaft mounted in an aluminium cylinder block, plus aluminium heads, the engine was relatively light for its cubic capacity of 3528cc. The engine had previously seen service in de-tuned form in the Series III Stage 1 model, but now the tune was restored to give considerable low speed torque for its day. This smooth and quiet engine gave the Land Rover utility models their first claim to a more comfortable long distance road-going ability, and in 1987  a revised camshaft and a change from twin Stromberg carburettors to the more DIY-friendly SU carbs added an extra 20 bhp. The V8's success was repeated in the first Range Rovers, the early Discovery 1, the 101 Forward Control and the Australian 6x6 long wheelbase utilities.
What makes it the best?
• Improved high speed and motorway use • Low speed torque was ideal off-road • The performance of this engine gave the Ninety a sharper image that has continued to this  day, giving all the short wheelbase models a certain cult appeal • The most beautiful sounding engine ever, in a Defender • Long lived and dependable, given good servicing, of course
What makes it the worst?
• Eats camshafts and valve gear if engine oil and filter is not changed regularly • Bank-busting fuel consumption of 13 to 18 mpg... ouch • V8 exhaust burble from a utility vehicle is not to everyone's taste
Performance
Power: 113 bhp at 4000 rpm (later 134 bhp) Torque: 185 lb-ft at 2500 rpm
3.9-litre V8 injection (from 1992) 
The  3950CC V8 with its Lucas fuel injection system was lifted directly from the current Range Rover and was used in the North American Specification (NAS) Defender 90 and 110, partly because it had already gained USA emissions clearance in the Range Rover installation. Fuel consumption of 13 to 20 mpg didn't worry North America, and it was a big seller.
What makes it the best?
• As 3.5-litre engine above, plus... • ...even smoother, quieter performance
What makes it the worst?
• As 3.5-litre engine above, though cam wear improved• Coolant loss issues
Performance
Power: 180 bhp Torque: 231 lb-ft
4.0-litre V8 injection (from 1996)
The Americans got this beauty too, though it was only available in the short wheelbase models, and always with automatic transmission. This latest V8 version (lifted from the Discovery 2) with Bosch Motronic electronic fuel injection, was also fitted to the 50th Anniversary Defender models in 1998, again with automatic transmission.
What makes it the best?
• As for 3.9-litre engine, plus... • ... Injection system less tunable than earlier Lucas (as the system was optimised) 
What makes it the worst? 
• As for 3.9-litre engine
Performance
Power: 182 bhp at 4750 rpm  Torque: 250 lb-ft
200TDi (1990 – 1994)
With development starting in 1985 around the basics of Land Rover's early 2.5-litre engines, project Gemini was intended to spawn both petrol and diesel versions, but sadly only the oil burner made it through to production. The 200Tdi name derives from the bhp it provided in the Discovery 1 (the true figure was actually 195 bhp), T for turbo, d for direct injection, and i for intercooled. The 200Tdi was Land Rover's first direct injection engine (eliminating the pre-combustion chambers of the earlier units) and producing efficiency and emissions gains at the expense of combustion noise. For manufacturing reasons, the new engine was based around the earlier 2.5-litre block and bottom end. The bore, stroke and cylinder spacing were the same as the old 2.5, though the cylinder block was now stiffened by an aluminium ladder frame. Austrian automotive consultancy AVL worked with Land Rover on the cylinder head and combustion chamber design and fuelling characteristics, for which a VE injection distributor pump supplied Bosch fuel injectors. The new aluminium cylinder head helped with combustion noise while its lighter weight helped emissions levels. The improved Garrett T25 turbocharger provided boost pressure but, this time, boosted air was fed via an intercooler, adding further to combustion efficiency to provide increased performance and/or fuel economy according to the driver's approach. The Defender 200Tdi engine is a detuned version of the Discovery engine (introduced a year earlier) and it retained the old 2.5's high turbo position due to the restricted engine bay space. The old indirect injection diesel engines had a smoother sound than the Tdi thanks to their pre-combustion chambers.
What makes it the best? 
• Huge all round performance and mpg improvement over the old 2.5-litre Turbo Diesel unit • Still fixable in the field, DIY-friendly • Unbreakable if maintained and driven properly, capable of more than a quarter of a million miles • If neglected and worn out, it'll keep on going, smoking and rattling • 27 to 30 mpg 
What makes it the worst? 
• It's a noisy engine, thanks to the new and more efficient direct injection • Some parts are now becoming scarce, including cylinder heads • Becomes smoky and oily when worn or poorly maintained
Performance
Power: 107 bhp at 3850 rpm  Torque: 188 lb-ft at 1800 rpm
2.2-litre TDCi (2012 – 2016)
The 2.2 is an emissions regulations development of the 2.4-litre engine, giving similar performance and fuel consumption. Significant changes include an improved acoustic engine cover and combustion efficiency improvements, plus the introduction of a diesel particulate filter.
What makes it the best?
• As for 2.4-litre engine • Diesel particulate filter reduced emissions
What makes it the worst? 
• As for 2.4-litre engine
Performance
Power: 122 bhp at 3500 rpm Torque: 265 lb-ft at 2000 rpm
300TDi (1994 – 2006)
Designed WITH an identical bore and stroke, but with many new components including conrods and coolant pump, the 300Tdi engine had to meet further emissions requirements and needed to be much quieter than the outgoing 200Tdi. Injector and combustion changes involving another new design of cylinder head and pistons, plus a revised exhaust manifold and turbocharger characteristics, partly addressed the emissions  concerns and sound levels. Engine noise level was further suppressed by a new acoustic engine cover. A Serpentine ancillary drivebelt replaced the multiplicity of belts of the 200Tdi. The 300Tdi has the same performance as the 200Tdi, though our performance figures shown here indicate a slight increase. This is because the 200Tdi was slightly detuned for Defender as a marketing ploy to make the Discovery appear more upmarket. After the introduction of the Td5, the 300Tdi continued to be installed in military and overseas Defenders, eventually reaching a total of over a million units, including installations in Discovery 1, Range Rover and Ford utility vehicles.
What makes it the best?
• Lower noise and vibration levels than the 200TDi• Still fixable in the field, DIY friendly • Unbreakable if maintained and driven properly • If neglected and worn out, it would keep on going, but become noisier • Slightly cheaper to service than the 200Tdi
What makes it the worst?
• The 300Tdi was still noisy • Becomes smoky and oily when worn or poorly maintained • Less resistant to overheat • Tendency to shred timing belts • A tad thirstier than 200Tdi
Performance
Power: 111 bhp at 4000 rpm Torque: 195 lb-ft at 1800 rpm
Partnership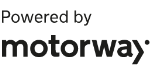 Need to sell your car?
Find your best offer from over 5,000+ dealers. It's that easy.
TD5 (1998 – 2007)
The five-cylinder 2.5-litre Td5 was the sole survivor of Project Storm, which set out to develop a series of engines in a range of capacities and cylinder configurations. BMW, who purchased Land Rover at the time, favoured its own four- and six-cylinder diesels (seen in Freelander and Range Rover 3), but Discovery's engine bay was too short for the BMW six-cylinder diesel, so the Td5 went ahead. Current diesel injection supplier, Bosch, had no five-cylinder diesel injection pump available for the new engine, and this led to a unique solution. Land Rover engineers (in conjunction with Lucas) developed their own electronic unit injector system and, unusually, their own engine ECU to manage the fuel injection. The new system used rocker-operated plungers in the injectors to pressurise the fuel, eliminating the need for a conventional injection pump. Only after these systems were confirmed, did engine hardware design begin. Storm was initially developed around the old Rover L-series diesel (seen in Freelander 1) using the same cylinder sizes, pistons and conrods. Using a cast iron block and an aluminium cross-flow cylinder head with fuel galleries running through to supply the injectors, the engine was a mix of old and new technologies (the unit injector system having been previously common in large truck engines). The Td5 used a chain drive for the camshaft and oil pump, and also to drive the additional rocker shaft working the fuel injector plungers. A centrifugal oil filter supplemented the traditional full flow filter by removing fine carbon deposits. This allowed an extended replacement period of 36,000 miles for the flow filter, though the centrifugal unit still needed replacement at each oil change. As Land Rover's last in-house diesel, and the only engine then available in Defender, it proved a great success after buyers' initial fears of electronic engine control subsided. The armed forces were never convinced and, through special order, continued with the 300Tdi engine due to the Td5's relatively complex electronic control and mechanical design.
What makes it the best? 
• Land Rover's best performing diesel so far – serious torque at low revs • Sounds the way a Defender engine should • Ability to stop/start, in gear, on the key on a steep off-road incline • Fabulous sound on tickover • Smooth and relatively quiet high-speed driving • Acceleration matches modern traffic • Reliable electronics • Super-high mileage is not an issue, internal wear is negligible • Plenty of tuning options • Historic – Land Rover's last in-house diesel (the Ingenium diesel doesn't count here) 
What makes it the worst? 
• Slow to respond at low revs and easy to stall when driving off (software fix from 2002) • Engine ECU in driver's seatbox is vulnerable when wading • Fuel galleries inside cylinder head can cause problems on early engines
Performance
Power: 122 bhp at 4850 rpm Torque: 221 lb-ft at 1950 rpm
2.4-litre TDCi (2007 – 2012)
The TD5 gave good service, but could not comply with the next round of European emissions regulations. Land Rover was owned by Ford at the time, so it was logical to use Ford's existing Duratorq  (Puma) four-cylinder common rail diesel. The unit was already proven in the Ford Transit, LDV Convoy and London taxi, and needed only an upgrade of lubrication and sealing to help it cope with extreme off-road terrain angles. With four valves per cylinder operated by twin overhead cams, common rail fuel injection and a Garrett variable geometry turbocharger, the 2402cc TDCi achieved the best-ever rates of throttle response and torque availability throughout its rev range. It was also the Defender's quietest engine, thanks to combustion developments, solenoid-actuated fuel injectors and the ability to turn a higher top gear. Other factors contributed to the impression of a smooth engine, including electronic throttle control calibrated to match each gear giving a nice transition up the gear range. The new six-speed gearbox existed mainly to control emissions by allowing the engine to run closer to its most efficient speed for longer, but also because the maximum torque capability of the old R380 gearbox was uncomfortably close to the TDCi's output. Despite engine efficiency, fuel consumption was still around 25-30 mpg. Anti-stall was further improved to the point that Defender would now crawl over almost any terrain forward or backwards without any accelerator input from the driver.
What makes it the best? 
• Good tuning options • Relaxed performance on tap throughout the range • Excellent anti-stall/crawl system is a valuable off-road asset • Latest technology
 What makes it the worst? 
• Too fast for the chassis dynamics – try one at speed on a bad road surface • Wishy-washy engine sound doesn't suit the Defender• Relatively complex and inaccessible to work on • Engine requires six-speed gearbox for emissions regs – a lot of gears for a Defender • Not a Land Rover engine
Performance
Power: 120 bhp at 3500 rpm Torque: 265 lb-ft at 2000 rpm
2.2-litre TDCi (2012 – 2016)
The 2.2 is an emissions regulations development of the 2.4-litre engine, giving similar performance and fuel consumption. Significant changes include an improved acoustic engine cover and combustion efficiency improvements, plus the introduction of a diesel particulate filter.
What makes it the best?
• As for 2.4-litre engine• Diesel particulate filter reduced emissions
What makes it the worst? 
• As for 2.4-litre engine
Performance
Power: 122 bhp at 3500 rpm Torque: 265 lb-ft at 2000 rpm
Best engine – TD5 
It's a close call, with the legendary Tdi motors vying for first place and the advanced technology of the TDCi engines dwarfing everything that has gone before. The V8s deserve their own accolade for endowing Defenders with a valid petrolhead reputation, helping what was already a cult vehicle to gain classic status well ahead of its time, especially in the 4.0-litre powered Anniversary models. Among the superb collection of engines that we've considered, the Td5 swings in comfortably as the best Defender engine because it has so many unique qualities and because it perfectly matches the Defender and its evolution. For starters, the Td5 was designed and built by Land Rover in-house. It brought a raft of then new technology, including entry-level electronic engine management, all of which has proved dependable in the long term and has endowed Defender with the perfect level of performance without compromising the chassis, suspension and drivetrain dynamics. And it's the best sounding diesel – powerful, sweet and slightly truck-like – a sound that's right for a Defender. All this, and it still lends itself to DIY repair and maintenance, with new and used parts in plentiful supply at sensible prices. The Td5 engine has produced the ultimate Defender that is balanced, efficient, capable and real – a vehicle that is thoroughly Land Rover both in origin and essence.