JLR creates 800 new jobs
Jaguar Land Rover has announced the creation of 800 jobs at its plant in Solihull, Birmingham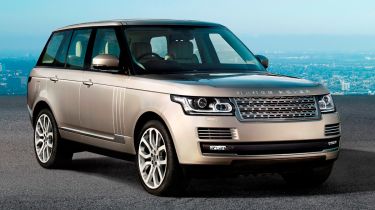 Jaguar Land Rover has launched a recruitment drive for 800 new workers at its factory in Solihull, Birmingham, following record sales figures in 2012.
It's a good news story for the British car industry that comes just at the right time, following Honda's decision to cut 800 jobs at its Swindon factory last week.
The new Solihull workforce recruits will help build the new Range Rover and Range Rover Sport, as well as the Defender and Discovery, as JLR aims even higher in 2013. According to JLR's sales director, Phil Popham, there will be a total of eight new or refreshed models launched next year from both brands.
JLR recently confirmed a £370 million investment programme for its Solihull site, which includes the installation of a new aluminium body shop for the Range Rover.
JLR's global sales in 2012 totalled 357,773 cars - a 30 per cent increase on 2011. China is now the company's largest market, with 71,940 vehicles sold last year, representing a staggering 70 per cent sales growth. Not far behind are the UK and the US with year on year growth of 19 and 11 per cent respectively.
One major highlight of the year was the runaway success of the Range Rover Evoque, which sold an extraordinary 108,598 units in its first full year on sale.
Even sales of the current Range Rover Sport (due to be replaced in a matter of months) were up by four per cent, while sales of the Discovery rose by three per cent.
Jaguar's decision to launch smaller engines (including a four-cylinder diesel and a 3.0-litre supercharged petrol), as well as four-wheel drive versions of the XF and XJ in selected left-hand drive markets, looks to have paid off too.
Total Jaguar sales were up by six per cent last year, and with the F-Type set to launch this spring Jaguar is hoping more success is around the corner.