New Lotus Type 132 SUV teased ahead of 2022 launch
The Lotus Type 132 will be the first ever SUV from the Norfolk firm – the fastest version of which will have a 0-62mph time of around three seconds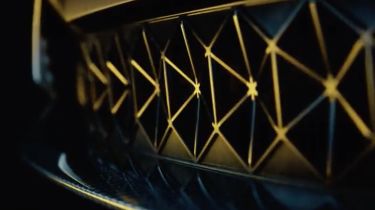 Lotus has issued a new teaser for its first ever SUV, codenamed the Type 132. The new model will make its debut next year, becoming a new competitor in the rapidly expanding premium electric SUV segment and rivalling everything from the Audi e-tron to the Tesla Model Y.
The Lotus Type 132 will be based on the firm's new Premium Architecture. It's an electric platform compatible with battery packs ranging between 90kWh and 120kWh in capacity.
Out of context, these figures are a little meaningless. But, if we use the new Mercedes EQS (and it's 102kWh battery pack) as a yardstick, Lotus's larger battery should comfortably offer enough energy to give the Type 132 a maximum range of more than 400 miles.
Lotus has previously confirmed that the Type 132's platform will feature an 800-volt electric architecture, similar to premium EVs such as the Porsche Taycan. It's likely that the platform could offer charging at up to 350kW. If so, an 80 per cent top-up of the Type 132's battery could take just over 20 minutes.
The British brand hasn't confirmed details of the Type 132's powertrain specifically, although Lotus has said its Premium Architecture will be available with electric motors that are capable of pushing its upcoming cars from 0-62mph in less than three seconds.
This teaser shot gives little away about the Type 132's styling, other than a brief glimpse at the car's active front grille, which we expect will only open when either the battery pack or the electric motors need cooling. The rest of the time, it'll be shut to improve aerodynamics.
Lotus's teaser from earlier this year gave us a better indication of the new car's styling. The Type 132 will be part of a range of four new electric cars, (which includes a larger SUV and a four-door coupe) that Lotus will launch between now and 2026.
This line-up will introduce a new styling language for the brand, which features sharp lines and narrow headlights, drawing inspiration from the firm's Emira sports car and the Evija hypercars. 
Now click here to read Jenson Button's review of the new Lotus Emira…