Mazda Montrose: where did they get that name?
We visit an unassuming Scottish town on the trail of the real story behind one of the odder names in car history – the Mazda Montrose
Everyone has somewhere they consider home. For many, it may not be where the heart is, but it is generally a place of formative memories that have left an indelible impression. For me, home is a town called Montrose in Angus on the north-east coast of Scotland – even though I left more than 30 years ago.
Most will be unfamiliar with it, but Montrose has plenty to be proud of. It's home to the world's fifth-oldest golf course, a testing par 71 that I once negotiated in 74 shots. It has a pro football team, whose winning of two major honours I was present for. And there is a beautiful three-mile beach, which I appreciate now, but used to hate on mid-winter school cross-country runs.
So Montrose has a lot going for it, even if in global terms it is... unremarkable. However, it does have one other curious claim to fame that has always mystified me; it once had a car named after it. As you're probably aware, this is an accolade generally bestowed on more glamorous locations – Montrose does not, normally, rub shoulders with the likes of California (Ferrari), Rio (Kia) or Monte Carlo (Chevrolet).
However, in 1979, Mazda's UK operation named its latest model the Montrose. Why this was has never been clear. The odd badging exercise has always irritated me, and so, given that I was due a visit to meet up with family, I decided now would be a good time to try to find out how – or why – it rather unexpectedly became a footnote in motoring history.
But first, what of the car itself? Launched as the Capella in Japan, and the 626 elsewhere, it was available until 1982 as a mid-size four-door saloon or two-door coupé, and its classic three-box design was typical of the period. Its aim was simple; it was key to Mazda's plan to recover from the financial difficulties caused by the 1974 fuel crisis by making "true world cars of quality and versatility that would be acceptable everywhere that mass markets exist". It targeted the Ford Cortina and Vauxhall Cavalier as its main UK rivals.
Images of the Montrose confirm how so much has changed over the past 40 years; they reveal a rather basic design with an unfussy interior that is light years away from the comfortable, stylish and rather upmarket Mazda 6 Tourer that I chose to accompany me on my 500-mile odyssey from North London to Scotland in search of the truth.
Sifting through some vintage marketing materials, it's clear that technology and engineering aren't the only areas where significant advances have been made. One brochure uses the rather unenticing "The Rational Alternative" as its main catchline, while an advert for a sporty TWR-tweaked version suggests, "Let the girls in the office think you made a rash decision". Political correctness? Forget it.
As a starting point in my quest, I decided to Google "Mazda Montrose". Predictably, one of the most prominent entries returned by the search engine was Wikipedia, which stated that the Capella "was known on [sic] export markets as the 626, with the exception of the United Kingdom, where the vehicle was called the Mazda Montrose, the name being changed to honour the local dealer in Montrose".
Partnership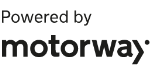 Need to sell your car?
Find your best offer from over 5,000+ dealers. It's that easy.
This seemed to be backed up by another leading Google link, to a feature – "Whatever Happened to the Mazda Montrose?" – on an irreverent motoring website. It stated "in their infinite wisdom, the official [UK] importers decided, after one too many post-work beverages, that they'd name their car after their favourite UK dealer". Case closed, then.
Or was it? Because there was a fairly major problem with this theory. I was a car-mad kid who lived in the town at the time, yet I had no recollection of any Mazda dealer. And even if there was one, there is no way it would have sold cars in significant numbers, given the town's population of just 12,000.
Aware, however, that the passing of time may have dulled my memory, I contacted a local historian and journalist in Montrose, Forbes Inglis, to see whether he could help me in my research. Despite admitting to not being a motoring enthusiast, Forbes was familiar with the car, and he recalled how it'd made an impact on the local football rivalry, when an unfortunate local Montrose driver had been subjected to abuse from fans of Arbroath FC (13 miles down the coast). To supporters in this region, naming a car "Montrose" was as incendiary as calling it "Rangers" or "Celtic" in Glasgow...
Forbes was eventually able to cautiously confirm that there had been no such dealer at the time, with none shown in the listings of the local Montrose Review newspaper. This seemed to debunk the online theory, but I wanted to check one other line of inquiry. A reader's comment under the "Whatever Happened to the Mazda Montrose?" piece had specifically named the dealer as Barnetts, which remains a prominent motor retail group in the north-east of Scotland.
Barnetts once had a dealer in Montrose, but had it sold Mazdas? The group changed hands three years ago, yet via some sterling detective work I tracked down the former chairman, who was able to confirm that it had sold Volvos and Nissans, but never Mazdas. The mystery deepened.
At the same time, I'd been in contact with Mazda to see whether it could shed any light on the matter – an obvious move, you might think. Well yes – and no. Because Mazda UK was formed in 2001, and prior to that the cars had been imported by MCL Group. None of MCL's brochures, records or data were transferred across in 2001, so there was nothing 'official' from the late 1970s to research or reference.
Nevertheless, Mazda UK was keen to unearth an answer, too, and so it contacted veteran MCL employees, UK dealers and even the wider global operation to track down anything definitive. Despite this, there were no answers other than an affirmation that there was no record of a Montrose Mazda dealer. Feeling frustrated, as a last throw of the dice I wondered whether the journalists of the time had reported on the naming of the car; I turned to eBay for a number of titles from 1978 and 1979 that carried articles on the model.
Auto Express didn't exist then – it would have carried a full explanation if it had, I'm sure – so I had to rely on these publications for any information I could glean. And I finally unearthed an answer, of sorts. Setting the scene for a 1979 test of the car, one article explained: "Mazda in this country knew that customers were getting confused by the Japanese apparently random numerical model-identification system, so they gave the car a name – Montrose."
My conclusions? The 'dealer' theory, as with so much of what is published, then republished, online, is nonsense. The sober, business-minded truth is that in seeking to appeal more to UK customers, Mazda chose a more European-sounding name. Montrose obviously offered the appeal of alliteration, although why it was chosen ahead of the likes of Mansfield, Morecambe or Merthyr is still a mystery.
Maybe it was down to some extensive market research. I'd like to think, however, that an MLC bigwig had holidayed in my hometown and been bewitched by its majesty. But I appreciate that's rather unlikely. If you know any different, though, and can definitively prove why Mazda chose Montrose, I'd love to hear from you… after 42 years, this is one motoring mystery I would love to put to bed.
...or was it named after another Montrose?
Of course, my hometown isn't the only use of "Montrose". Could the car have been named after one of the others? Rock band Montrose achieved some prominence between 1973 and 1977, but given that they were from California this seems unlikely. I very much doubt Mazda would have been inspired by Montrose, Colorado, or by the suburb of Melbourne, Australia, for a UK-only car, either.
Click here for our list of the greatest ever Mazda cars...