Next Mazda RX-8 set to get rotary hybrid power
Hotly-anticipated Mazda RX-8 successor expected to be powered by Wankel rotary engine and electric motor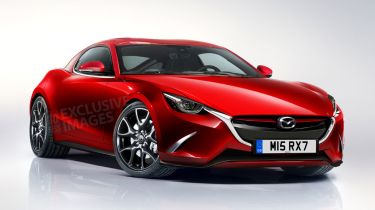 It's no secret Mazda has been mulling over a successor to the RX-8 sports car for several years – and our exclusive image shows how the car could look – but which engine it will use has been a hot topic of debate. However, one of the brand's top powertrain engineers has let slip that the favourite is a Wankel rotary engine, boosted by an electric hybrid.
Florian Callies told us: "There's still enthusiasm for rotary tech at Mazda. If we bring [rotary hybrid], it has to be something special. We can't just drop it into a 6. We'd need to combine these special technologies in a special car."
When pushed about whether this means Mazda's fastest car could also be its most efficient, Callies said: "Yes, something like that." Although rotary engines make excellent range-extenders, a pure electric set-up with an engine to only charge the batteries is unlikely, due to the weight of large battery packs.
More realistic is a new twin-rotor Wankel engine producing around 250bhp, with a 50bhp boost from a single electric motor. That'd give the rear-drive coupe far more power than the MX-5, with which it could share a modified chassis. Callies refused to be drawn on timescale, but a 2017 launch is rumoured – two years after the MX-5.
Mazda 6 facelift leaked online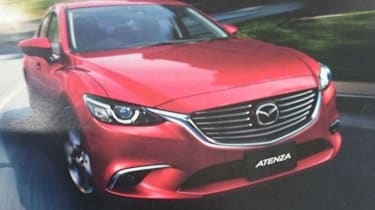 As Mazda gears up to to reveal the revised 6 at the LA Motor Show, this leaked image of a Japanese-market car gives a first glimpse at the sharper look of the updated model. We'll have full details on its debut later this month.
Check out our LA Motor Show preview here...