McLaren sets new sales record and creates 250 new jobs
British sports car brand sells 1,654 cars in 2015 and creates 250 new jobs to meet increasing demand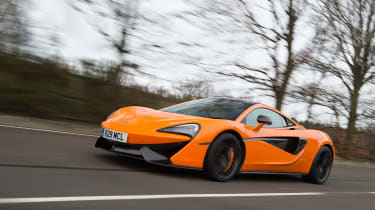 McLaren recorded its best ever year for sales in 2015 selling 1,654 cars which has led to the creation of 250 new jobs and a second production shift at its Production Centre in Woking.
The British sports car maker is currently working at capacity with the new record sales figures only beating the previous record by six cars set in 2014. McLaren believes the introduction of the new Sport Series range will further drive sales leading to the introduction of a second production shift and new jobs.
• McLaren's momentum: building the Great British supercar
Currently, McLaren produces 14 cars per day which will then increase to 20 cars by mid-2016 when the second production shift begins in February. The recruitment drive at McLaren will see the workforce increase to 1,750 with the 250 new jobs being created in production, quality and logistic departments.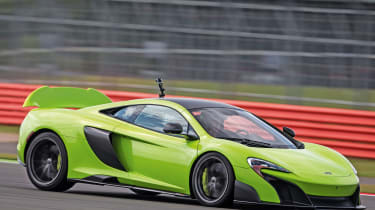 "The launch of the new Sports Series is a step-change for McLaren Automotive. It opens the company up to new markets, new customers and consequently, new sales volumes," said McLaren CEO Mike Flewitt. "The reception to the new Sports Series and the levels of customer orders tells us that now is the time to invest in the second shift and 250 new production team members to ensure that we are able to reach our assembly objectives once the full model range is available."
• New McLaren 675LT Spider expands brand's supercar stable
When the new Sports Series range is complete in 2017 with the addition of two extra bodystlyes – expected to be GT and Spyder variants –McLaren expects it to account for two thirds of total annual sales.
Will McLaren's success continue in 2016? Let us know in the comments!