McLaren reveals next-gen powertrain technology tie-up with BMW
McLaren to lead six-party project into developing technology for cleaner, more powerful next-generation powertrains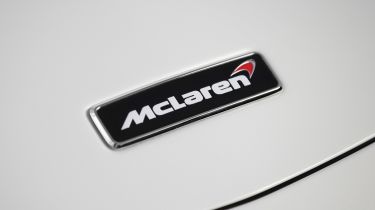 McLaren has announced plans to collaborate with the BMW Group over a new project to design and develop the technology underpinning "the next generation of powertrains", destined for use in future McLaren engines.
McLaren specifically mentions that the project will deliver "new combustion technology'" intended to eke more output per capacity than is currently possible, all while reducing CO2 emissions.
The project comes with the official backing of the UK Government, and will be part funded through the Advanced Propulsion Centre (APC).
The APC was formed in 2013 by the government and Britain's auto industry as a centre of excellence for low emission powertrain development, taking the ideas and technologies developed by the UK automotive sector and to help bring them to market.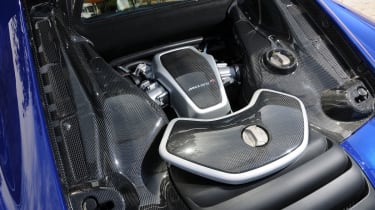 McLaren will lead the project and BMW is listed as one of six partners, including the firm's existing road car engine manufacturer, Ricardo, plus lightweight casing specialists Grainger and Worral. Lentus composites and the University of Bath are also involved, and McLaren plans to use the academic institution's research into internal combustion engine efficiency.
The project forms a part of McLaren's Track22 plan, which includes a £1 billion investment into research and development over the next five years with a view to launching 15 new cars by 2022.
The plan encompasses new powertrains including one destined for a fully-electric Ultimate Series hypercar, and hybrid technology on half the McLaren range.
First up though will be a replacement for the 650S. The new McLaren Sports Series model will be officially revealed at the Geneva Motor Show, though a recent leak means you can take an early look at the new supercar here.
What do you make of McLaren's plans to go heavy on the hybrids? Let us know in the comments!