Geely buys a 10% stake in Mercedes-Benz owner Daimler AG
Volvo owner Geely is now also the biggest shareholder in Mercedes-Benz after taking a £6.4 billion stake in Daimler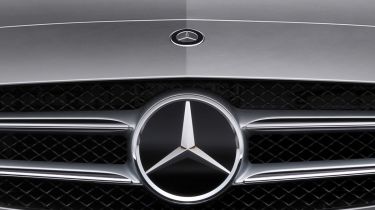 Geely, the Chinese company behind Volvo, has taken a $9 billion (£6.4 billion) stake in Mercedes-Benz's parent company Daimler. As a result, Geely is now Daimler's largest shareholder with control of just under 10 per cent of the huge German car manufacturer.
Geely's intentions had already been signalled by reports from the financial community that the firm was building its shareholding in Daimler. Now the move has been confirmed in a report to the markets by Daimler itself, in which it states that it welcomes another major investor.
• Opinion: the future looks bright for Lotus under Geely
The Chinese firm, owned by billionaire Li Shufu, already owns Volvo, Lotus, and Polestar; the performance electric car brand which recently split from Volvo. It also owns Lynk & Co - another EV marque, targeting younger buyers - as well as flying car firm Terrafugia and the London Electric Vehicle Company, builders of the new London Taxi.
The 9.69 per cent stake in Daimler taken by Geely is said to signal its desire for technological cooperation, particularly in the electric vehicle field, as well as the kind of economies of scale enjoyed by the VW Group brands.
Mercedes-Benz has already stated its aim of launching 10 different electric vehicles by 2022 under its new EQ brand, and is widely thought to be a leader in terms of battery technology and electric car design. On the flip side, it could also open a new path into the Chinese market for Daimler and Mercedes-Benz.
What do you think of Geely's growing influence in the global car market? Let us know in the comments...