Mercedes Vision Urbanetic concept previews a driverless urban future
Mercedes Vans has revealed its concept of connected urban transport for 2030 and beyond
Mercedes-Benz Vans has dusted off its crystal ball and revealed its vision of future urban mobility, the Vision Urbanetic concept. Bosses claim that this fully autonomous design study showcases what city transportation will look like in 2030 and beyond, with the basis of the concept being a fully autonomous chassis with interchangeable bodies to cater for different demands, 24 hours a day.
As part of the concept's reveal, Mercedes showcased a cargo version and a passenger carrier, both of which are interchangeable with the full electric chassis. The platform features what Mercedes describes as an 'IT infrastructure', which uses computer learning and real-time traffic info and a 'supply and demand' model that allows Urbanetic to switch between cargo and passenger bodies as and when they're needed.
• Everything you need to know about driverless cars
The box-shaped cargo body has a design inspired by the containers that are loaded on to cargo ships, and it has a volume of 10 cubic metres. There's enough floor space for 10 EPAL pallets, while the load space is 3.7 metres long. The passenger cell has room for 12 people sat in a 360-degree layout, and is geared towards ride sharing. High resolution displays show vehicle destination and other information, while a powerful on-board computer plans route guidance according to the stops needed for deliveries or passenger collection, and this processing power also means route updates and revisions are made in an instant to avoid potential hold-ups.
This computing power comes from every Urbanetic vehicle within a network, and a central control centre can 'learn' traffic patterns and manage the autonomous fleet so that it is in the right place at the right time to suit demand. The aim of Vision Urbanetic is to transport more cargo and passengers using fewer vehicles on an urban road network largely unchanged from its current state. One example used was for construction work, where the Urbanetic can deliver the tools and materials needed to a work site overnight - when traffic is quieter - detach its cargo body, then return to base, attach a passenger body, then provide a shuttle service to get workers to the site during the day.
The Urbanetic concept places all of the vehicle's running gear into its own pod, which the interchangeable bodies can be placed upon. The switchover can be done manually or automatically, with the latter only taking a few minutes, while the bare chassis can drive autonomously from one location to another to get a new body fitted if necessary.
Mercedes Vision Urbanetic cargo carrier body
The interchangeable cargo body is able to carry a greater load volume than a standard van, thanks to the extra space created by the fully autonomous drive tech. The fact it doen't need a cab with seating, steering wheel and pedals means there's more space to carry cargo. As well as being able to carry 10 EPAL pallets, the interior can be fitted out with double-deck shelving, while Mercedes' concept sees the body fitted with assorted systems designed to cater for a variety of urban delivery and business needs.
Partnership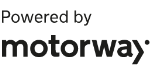 Need to sell your car?
Find your best offer from over 5,000+ dealers. It's that easy.
Mercedes has also unveiled an autonomous forklift loader, which is designed to load up the cargo body without human interaction. That means it can be done at any time of the day, ensuring goods are ready on time.
Mercedes Vision Urbanetic passenger carrier body
The 12-seat passenger cell is designed to offer a premium interior for those on board, while the futuristic body features LED lighting that illuminates to let other road users and pedestrians know that the Urbanetic has detected them using the variety of sensors and cameras around the passenger cell. The oval panoramic glass roof adds a digital halo display that shows destination details and other information.
Does this Mercedes concept look like the future of urban transport to you? Let us know in the comments...