Mercedes to slim down its model range
Mercedes models face an uncertain future as the firm looks to simplify the range of cars on sale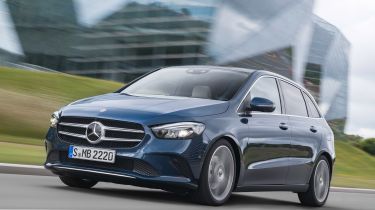 Mercedes is considering slimming down its future model range in a bid to simplify its expanding portfolio and increase profitability.
The German firm presented five new models at this year's Paris Motor Show taking its current model portfolio up to almost 40 vehicles. Ola Kallenius, who will take over from Dr. Zetsche as Mercedes CEO next year, told Auto Express he would be 'rational' in his approach to the firm's future line up.
"We have had 20 years of almost interrupted broadening of the portfolio especially on the SUV side," Kallenius told us. "It will take us, by 2020, will above 40 different models, but even if we love every child in the family we will also be very rational.
"If we see an itch where the economic proposition is not as attractive as some of the others we will not hesitate to slim down as well."
Kallenius did not specify which models faced an uncertain future. Mercedes revealed an all-new B-Class MPV at Paris, a segment that is one of the weakest in the new car market.
He added: "I don't think we're looking at any radical trimming of the tree, but here and there we could look over the next 10 years at the portfolio and what makes sense and always cater it to where the market is going."
Which new Mercedes models would you cull if you were in the hot seat? Let us know in the comments...