Mercedes sets 2039 target for entirely carbon-neutral line-up
Mercedes predicts more than half of new car sales will be plug-in by 2030, and targets all European factories to be carbon-neutral by 2022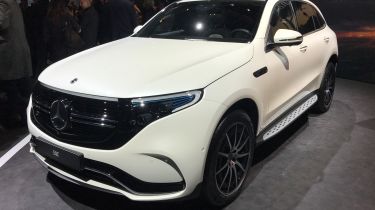 Mercedes has announced a series of new CO2 reduction targets it aims to hit over the next 20 years, which will see the brand move towards the creation of a carbon-neutral line-up of new passenger cars by 2039.
Presenting the 'Ambition2039' strategy at the company's lead factory in Sindelfingen, Stuttgart, incoming Daimler CEO Ola Källenius said that the company's CO2 footprint was "one of the key questions" the firm must address in the coming years.
Källenius will take over from Dr Dieter Zetsche as CEO of Daimler AG later this month, at the conclusion of Daimler's 2019 Annual General Meeting.
The incoming boss explained that alongside new fully-electric and fuel cell vehicles, Mercedes would aim to transform its production lines into carbon-neutral facilities and pressure suppliers into doing the same.
"We aim to have a carbon-neutral new passenger car fleet in 20 years. Let's be clear what this means for us: a fundamental transformation of our company within less than three product cycles," explained Källenius.
While there is no suggestion as to how the Mercedes line-up will look like in 2039 - and what percentage of new cars on sale by then would be fully-electric models - Mercedes predicts that more than 50 per cent of its car sales by 2030 will be full EV or plug-in hybrid.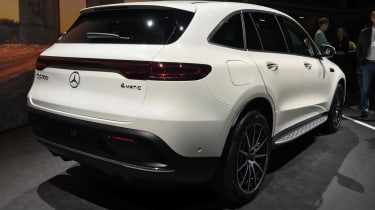 The group has announced that all European car plants will have a CO2-neutral energy supply by 2022, and that new factories worldwide will be constructed with CO2-neutrality at the core of their operation.
One such facility is 'Factory 56', which will open in Sindelfingen early next decade. Mercedes has confirmed that the 220,000m2 new facility will be the build location for "upper and luxury class cars with combustion engines, hybrid drives, and purely battery-electric drives." A new S-Class will be built there from 2021.
A new engine and battery production facility in Jawar, Poland, will be supplied with CO2-neutral energy, while electricity from renewable sources is being used at the Bremen plant where the new EQC electric SUV is being built.
Regarding CO2 in the firm's supply chain, Källenius has revealed that Daimler is "conducting workshops" with suppliers to identify and implement new CO2 reduction measures. CO2 targets will become an important criteria for the group when it comes to selecting future suppliers.
Daimler is not the first German carmaking giant to announce far-reaching CO2 reduction targets - the Volkswagen Group has outlined similar plans for fleet and production wide carbon neutrality across all brands by 2050.
Do you think Mercedes will achieve a carbon neutral line-up by 2039? Let us know in the comments below...