Lewis Hamilton and Nico Rosberg "the perfect couple" says Mercedes boss
Mercedes chairman Dieter Zetsche is happy with Hamilton's 'rock star lifestyle if he keeps winning F1 races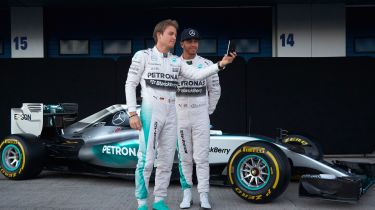 Mercedes-Benz chairman Dieter Zetsche has told Auto Express that he thinks his current pairing of drivers, current F1 World Champion Lewis Hamilton and German Nico Rosberg, are the perfect couple.
Asked if Lewis Hamilton's famed partying could become a problem for Mercedes' F1 team, Zetsche told us: "As long as Lewis wins races he can organise the rest of his life, as long as it is within the scope of our brand values, as he wants to.
• More news from the Detroit Motor Show
"And when you look at the relevance of his personality and the social networks with 12 million followers and so on, what can we wish for more than a rock star? He's the fastest on the track and that's perfect.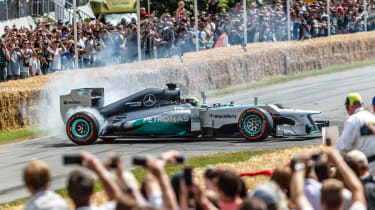 "At the same time we have the other guy who's as fast and has a very different lifestyle with a family and a kid. These are the two bookends and I think we are really very lucky to have them, they are the perfect couple, absolutely."
Zetsche also revealed that he hoped that Formula One would become more competitive in future. At the end of the 2015 F1 season, Hamilton was 59 points ahead of Rosberg and 103 points ahead of third place Sebastian Vettel, while in the manufacturers' standings Mercedes was 275 clear of second-placed Ferrari.
• New 2016 Mercedes E-Class revealed in full
"We want to win," said Zetsche, "Preferably in the last race by two points. But this is not our task to reduce the gap, but the task of our competitors."
What do you think of Lewis Hamilton and Nico Rosberg as an F1 team pairing? Let us know in the comments below...