New 2016 Mercedes E-Class: UK prices, specs and on sale date
New Mercedes E-Class takes the fight to BMW 5 Series and Jag XF, and we got to see it up close
The Mercedes E-Class is one of the most important new cars of 2016, so we headed to the firm's HQ in Stuttgart to see if the latest model has the potential to top the super-competitive executive class. Drummond Jacoy, head of overall vehicle design for the E-Class, showed us around the new rival to the BMW 5 Series.
"One of the main objectives was to have this coupé-like exterior with wide shoulders, but to keep the interior space," Jacoy told us. "If you look at all luxury cars, that's a very big part of the proportions. Then the long bonnet, short overhangs, long wheelbase and cab towards the back give you a luxurious stance that looks dynamic."
The new E-Class is practical as well as pretty, because it has a 540-litre boot – identical to the Jaguar XF's. If that's not enough for you, Jacoy told us that there will be an Estate version that will be more svelte than the current model.
That sleeker shape is for more than just the looks. "One of the other core aspects of the design was the drag value. This car has a drag value of 0.23, which is a record for us," he said.
This means the E 220d, which has Mercedes' new 2.0-litre diesel, emits just 102g/km of CO2; that's 7g/km less than the equivalent Audi A6 Ultra and BMW 520d, and 12g/km less than the Jaguar XF 2.0d. The E-Class is also more efficient than them all; its 72.4mpg trumps the Audi's 67.3mpg, the BMW's 68.9mpg and the Jag's 65.7mpg. It's not by much, but the newcomer looks competitive on paper.
The interior is another step forward for Mercedes. The infotainment system is more advanced than that in the S-Class, and there are touch-sensitive buttons on the steering wheel to control it. Customers will be able to add the optional Drive Pilot system to their car, which takes cruise control to the next level.
Jacoy described it as the car's "wow factor" because the E-Class can, essentially, drive itself on the motorway, steering round gentle bends and even automatically overtaking if you use the indicator.
The new E-Class certainly has plenty of impressive equipment on board, but that's reflected in the price. The range starts at £35,935, which is nearly £1,400 more than the equivalent Jaguar XF costs.
Mercedes E-Class: prices and specs
The new E-Class will cost from £35,935 in the UK in entry-level E 220 d SE trim. There will be two specifications available to order from later on in January (SE and AMG Line) and two engines: the 220 d, a 2.0-litre four-cylinder diesel, and the 350 d, a 3.0-litre V6 diesel.
That means there are only four cars to choose from at launch, with the £35,935 E 220 d SE and £37,760 E 220 d AMG Line using the 2.0-litre engine. The range goes up to £46,610 for the top-spec E 350 d AMG Line model, but there's also the £44,130 E 350 d SE which also uses the 3.0-litre diesel.
The 2.0 diesel set for launch in May has 192bhp and 400 Nm of torque while emitting 102 g/km of CO2 and returning 72.4mpg. The larger 254bhp 3.0 diesel emits 133 g/km of CO2 and returns 55.4 mpg, but buyers won't start getting hold of their cars until summer 2016.
Partnership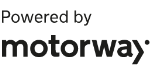 Need to sell your car?
Find your best offer from over 5,000+ dealers. It's that easy.
There will also be a petrol-electric hybrid called the E 350 e later in 2016, which has 275bhp and 600Nm of torque. Emissions are impressive at 49 g/km and economy even more so at 134.5 mpg.Standard kit includes sat-nav, an 8.4-inch screen, parking sensors, autonomous emergency braking, climate control, an LED interior lighting system, heated seats and alloy wheels (17-inch for the 220 d and 18-inch for the 350 d).
AMG Line cars get sportier bumpers and side skirts, bigger alloy wheels, an AMG-branded steering wheel and sports seats. Air suspension and a larger 12.3-inch display are both standard on E 350 d models.
Optional extras include a panoramic sunroof, keyless start, memory seats, a Burmester speaker system and 'Multibeam' LED lights. There's also a safety pack which includes active cruise control, a lane-change assist system, braking assist and a smart speed limiter that can keep to detected limits.
New Mercedes E-Class details
Mercedes is labelling its new BMW 5 Series rival as "the most intelligent saloon in the business class", packed with technology that's sure to filter down the range in future. Amongst the cutting-edge features, the E-Class is the first Mercedes with the capability to be upgraded wirelessly through a software download and comes with the brand's latest autonomous driving tech.
The longer shape of the new E-Class is more aerodynamic than before, and the car comes with a brand new, four-cylinder diesel engine, which claims to give best-in-class CO2 emissions.
• Mercedes E-Class 2016 ride review
S-Class inspired styling for the new E-Class 
Unsurprisingly, the new E-Class adopts a mini S-Class look, with a bold grille and oversized Mercedes badge. You'll find the familiar LED headlights and a coupé-like roofline, too, as well as a short front overhang. The fifth-generation saloon is 43mm longer than the outgoing model overall, with an extra 65mm added to the wheelbase for increased passenger space.
Software downloads to let E-Class owners upgrade their cars
The new E-Class will become the first Mercedes with the ability to update its software wirelessly. That could mean owners of existing cars, upgrading their model to the specifications of newer versions. However, the company is playing it safe, ensuring that no safety critical functions could in any way be accessed wirelessly by hackers. 
Speaking to Auto Express at the Detroit Motor Show, Mercedes' research and development board member Prof. Dr. Thomas Weber said, "With the new E-Class we have stated flashing [software updates] over the air. We do it carefully because with this technology you open the door, and through this door others can join you with hacking. Therefore we will never start with safety critical topics – that's why we've started with the E-Class with map data and telematics.
"Nevertheless, I believe during the lifecycle of the E-Class, we will see a situation where there are upgrades possible on some functions. We are working on a strategy in a safe, Mercedes way for flashing over the air.
"There are possibilities to flash over the air updates in qualified maintenance shops if there is an issue, so why can't we use this source to upgrade in the future some things like maps and apps and things integrated into the telematics. 
"When you buy an E-Class now and in two years from now the new E-Class has different functions and you say can I upgrade? I would argue, why not!"
E-Class gains latest Mercedes interior tech
Inside, the E-Class features an integrated infotainment set-up that sits flush in the dash. Entry-level cars get an 8.4-inch screen, although a sleek 12.3-inch set-up is also available at extra cost – a Mercedes insider told us this upgrade is likely to be around £1,600, although higher-spec cars, and those with more powerful engines, will get the bigger screen as standard.
Arguably, the most desirable option will be the virtual instrument display, which replaces the conventional dials in favour of a fully customisable set-up. This will give owners a widescreen cockpit that Mercedes says "appears to hover in thin air", but is only available as an option.
Elsewhere, the BMW 5 Series rival adopts the usual scroll wheel and touchpad control for the navigation and infotainment system, fitted as standard, with the clock flanked by a series of buttons on the centre console. 
As you'd expect, there's lots of gloss black plastic, as well as swathes of leather, and aluminium trim on the doors and dash. In addition, Mercedes has added touch-sensitive buttons to the steering wheel, which respond to horizontal and vertical swipes – just like your smartphone. It allows the driver to control the entire infotainment system without taking their hands off the wheel. Voice control is also standard, and you can even open the doors via an app. Wireless phone charging features, too.
Mercedes E-Class 2016: engine range
But the new E-Class isn't all about design and technology quirks. Long criticised for its rattly diesel engines, Mercedes has developed an all-new diesel powertrain, which will feature here for the first time. The E 220d uses a 2.0-litre four-cylinder unit with 192bhp. It'll do 0-62mph in 7.3 seconds, while giving the best efficiency in class, with CO2 emissions of 102g/km and 72.4mpg economy. The cleanest Jaguar XF, for example, claims 104g/km and 70.6mpg, while BMW's 5 Series delivers 114g/km and 65.7mpg.
This will be the only UK engine from launch, although a small E 200 2.0-litre petrol will be available in other markets. A larger, more powerful 258bhp E 350d will join the range in the summer, alongside the E 350e plug-in hybrid before the end of the year. The line-up will be completed by a smaller, fleet-friendly diesel at the start of 2017, ahead of a bonkers Mercedes-AMG E 63 in the not-too-distant future.
Some prospective buyers will be disappointed to learn Mercedes is not planning a manual gearbox option for the new E-Class, however. Instead, all cars will come with a new nine-speed 9G-Tronic automatic transmission – similar to that found in the new GLC SUV. It'll help towards the impressive fuel economy figures, and should ensure superior noise levels at motorway speeds. 
• Detroit Motor Show 2016: preview
All UK cars will come with 'Comfortable Avantgarde' suspension, lowered by 15mm for a sportier character.Adaptive 'multi-chamber' air-suspension will also be an option, which Mercedes claims is a class first. Comfort, Eco, Sport, Sport+ and Individual modes allow owners to set the car up to suit their driving preferences, although the brand says it offers soft base suspension, but still with good stability and decent handling.
The Air Body Control system also has a self-levelling function, which automatically controls the ride height depending on speed. It hunkers down on motorways to reduce drag, and can raise the chassis on rough roads at the push of a button.
E-Class: advanced safety and a step towards autonomy
We'd be surprised if the E-Class didn't at least match the outgoing model for boot space and rear legroom, especially given the stretched wheelbase. If the S-Class is anything to go by, the sloping roofline is unlikely to affect headroom. Like other models in the range, the new E-Class comes loaded with safety kit. Included as standard is Active Brake.
Assist with pedestrian detection as well as Attention Assist to prevent drowsiness. Other systems include speed-limit recognition, with Active Lane-Change Assistant, although these are only available at extra cost.
Drive Pilot is an optional package that Mercedes says represents the next step in autonomous motoring. It allows drivers to follow the car in front at a safe distance, at speeds of up to 130mph. The car can slow to a complete stop, as well as steer round 'moderate' bends. It recognises surrounding vehicles, too, and even works when there are no lines in the road. The new technology claims to "see around corners and through obstacles", by using other drivers' mobile phone signals and data to warn of imminent danger or congestion.
While speaking at the 2016 Detroit Motor Show, Prof. Dr. Thomas Weber proudly showed off the licence Mercedes had been given by the state of Nevada to test the E-Class autonomously on the road, using tech that exists on the new car.
However, currently autonomous driving mode will only remain active for up to a minute, before receiving confirmation that the driver is still in control. After 30 seconds, audible and visible warnings will remind the driver to hold the steering wheel to accept control. If nothing happens after around a minute, the car will slowly begin what Weber describes as a "controlled shut-down procedure" gently slowing the car in its lane.
Those limitations will be removed for testing in Nevada, which will enable the car to drive in full autonomous mode for longer without intervention.
Now check out our list of the top 10 best executive cars you can buy now...