Uber and Mercedes team up to deliver autonomous taxis
Self-driving taxis are a feasible reality, after Mercedes announces partnership with Uber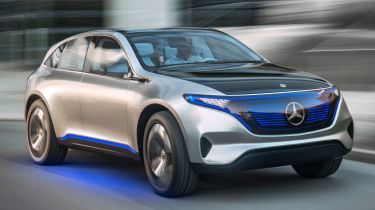 Mercedes and parent company Daimler have announced plans of a new tie-up with the ride-hailing app Uber, to provide fleets of self-driving taxis to paying customers around the world.
The driverless Mercedes models will eventually be bookable through the Uber mobile app, though the two companies have refused to give a timeframe for when the technology might be ready. A report in the Financial Times suggested that it could be "years" before any such network was operable, however.
Uber CEO Travis Kalanick wrote in a blog post: "Auto manufacturers like Daimler are crucial to our strategy, because Uber has no experience making cars.
• Ultimate guide to self-driving cars
"Making cars is really hard," he said. "This became very clear after I visited an auto manufacturing plant and saw how much effort goes in to designing, testing and building cars."
It appears therefore that Uber would utilise Daimler's engineering expertise, offering the car maker significant knowledge when it comes to delivering the technology to ride-hailing consumers – a business model that has taken off in the past three years.
Big advances in legislation are needed before widespread testing can commence, with the trials requiring state approval across the US. The UK Government is investing millions to make Britain an appealing test bed for this kind of tech, however, with trials of some autonomous vehicles already up and running.
No financial terms between Daimler and Uber have been revealed, but it's suggested that the agreement is non-exclusive, meaning other companies could team with the brands to deliver the final proposal.
The race is on among car manufacturers to deliver the first truly driverless car, and Merc's very own E-Class already offers semi-autonomous technology, which can work on motorways by steering, braking and accelerating without driver input. Volvo's latest models use similar systems and can operate at speeds of up to 80mph.
Would you ever hail an autonomous taxi? Let us know in the comments below…