Mercedes B 250 e - best tax-free cars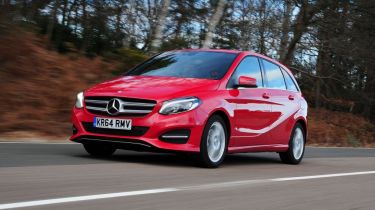 Our pick: Electric Art Executive 5dr AutoCO2: 0g/km
List price: £27,965
The facelifted B-Class was the first mainstream Mercedes with a full EV drivetrain. Producing 179bhp, some clever engineering allowed Mercedes to switch out the conventional fuel tank for a battery pack without eating excessively into the cabin and boot space. Co-developed with Tesla, the claimed range is 124 miles, meaning that the electric B-Class can cope with the majority of journeys provided charging points are available during stops.
Other specs to bear in mind include the top speed, which comes in just shy of the magic 100mph mark, and a 0-62mph time of 7.9 seconds. Safe to say it isn't Merc's fastest vehicle, then.
The interior is all you expect from a Mercedes, with plush leather and hi-tech kit, while the car drives like a regular B-Class. If you do go for a non-EV version, you can pay up to £200 in year one, plus the annual rate.
The UK's best tax-free cars