BMW i3 - best tax-free cars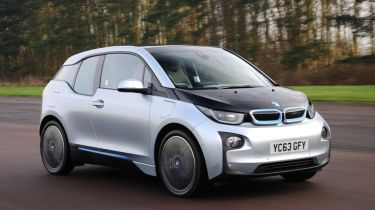 Our pick: eDrive auto i3CO2: 0g/km
List price: £30,980
The i3 is pricey, even for an EV, has a firm ride and is strictly only available as a four-seater, but even so it's like nothing else on the market. Conceived and constructed by BMW as an economical car from the word go, it seems to offer fewer compromises than its rivals.
Introduced three years ago, a 2016 refresh has kept the well crafted cabin user-friendly and spacious, plus the car is sharp in corners and rapid off the line. For less enthusiastic driving, the i3 can also be thoroughly relaxing when required, not least because of the peace of mind provided by the claimed range of 195 miles from a single charge.
Just be aware that if you go for the popular range extender with its back-up two-cylinder engine, it's not tax exempt. Even though it emits just 13g/km of CO2, it will cost you £130 a year after a first 12 months at £10.
The UK's best tax-free cars