Used Mercedes SLC review
A full used buyer's guide on the Mercedes SLK/SLC covering the SLK/SLC Mk3 (2011-date)
Mercedes kick-started the coupé-cabriolet revival in 1994 (60 years after Peugeot had created the sector) with the unveiling of its SLK concept, which would go on to be launched in 1996.
The arrival of the SLK would lead to a raft of rival cars from the likes of BMW, Ford, Nissan and Peugeot bursting on to the scene, and while the trend for folding metal roofs has now faded, it was arguably Mercedes that got the closest to hitting the spot with its neatly styled two-seater.
While the first version was a decent effort and the second take was much better, this third generation featured improved build quality, dynamics and design.
Models covered
Mercedes SLK/SLC Mk3 (2011-date) - Summer is on the way, so now's the right time to buy this third-generation drop-top.
History
The SLK Mk3 (codenamed R172) arrived in June 2011 in 181bhp SLK 200, 201bhp SLK 250 and 301bhp SLK 350 forms. The first two had 1.8-litre four-cylinder petrol engines, the latter a 3.5-litre V6. In March 2012 the first diesel SLK arrived, the SLK 250 CDI, along with the 416bhp SLK 55 AMG, with a 5.5-litre naturally aspirated V8.
Four years later the SLK was facelifted to become the SLC. The range comprised the 181bhp SLC 200 and 242bhp SLC 300 (both with a 1,991cc four-cylinder petrol engine), the SLC 250 d (201bhp, 2,145cc four-cylinder diesel), and the SLC 43 AMG (362bhp, 2,987cc V6 petrol).
Two trim levels were offered: Sport and AMG line, although in August 2017 a new entry-level model joined the range: the SLC 180, which had a 151bhp turbocharged 1.6-litre petrol engine. From this point on, only AMG Line trim was available.
Which one should I buy?
An automatic transmission suits the SLK's cruiser nature, and the torquey, frugal diesel engine is another good fit.
Otherwise, a four-cylinder petrol engine offers a reasonable balance of economy and performance; the V6 and V8 cars are more fun and better suited to more sparing use.
The standard SLK has 17-inch alloys, Bluetooth, DAB radio, climate control, sports seats and a wind deflector, while the AMG Sport edition adds 18-inch wheels, a bodykit, lower suspension (by 10mm) and gearshift paddles if an auto is fitted.
The SLC's Sport and AMG Line trims are almost interchangeable with the SLK's standard and AMG Sport editions, but there was along options list. Extras worth finding include the Magic Sky glass roof, Airscarf neck heating, leather and heated seats.
Alternatives to the Mercedes SLK/SLC MK3
The SLK's closest rival is the BMW Z4 Mk2, which is another two-seat coupé-cabriolet; there's no diesel option, but the BMW is more enjoyable to drive than the Mercedes.
If a diesel engine appeals, your only other choice is the desirable (but soft rather than hard-top) Audi TT, which comes in coupé (hatchback) or Roadster forms, and has two rear seats in coupé form.
If dynamic ability is key, it's the soft-top Porsche Boxster that you'll want thanks to its sublime handling and performance.
The Jaguar F-Type comes in coupé (hatchback) and roadster forms with four, six or eight cylinders, plus sharp looks, impressive pace and excellent dynamics.
Partnership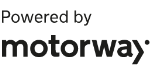 Need to sell your car?
Find your best offer from over 5,000+ dealers. It's that easy.
Don't overlook the Mazda MX-5. Although it's not as luxurious as the SLK, it puts much more emphasis on driving fun.
What to look for
Boot leaks
The folding roof is usually reliable, but check for water in the boot. Leaks aren't a common issue, but can happen.
Roof jam
The divider in the boot can come adrift, throwing the sensors into disarray. This has been known to lead to the roof jamming.
Gearbox
The manual gearbox is decent enough, but buyers generally prefer an automatic, so selling the former on can prove difficult.
Paint damage
If you're buying a red car be sure to analyse the paint, because it is prone to microblistering and other damage that affects its finish.
Interior
When Mercedes overhauled the SLK to become the SLC the interior changes were slight, and while it's looking a bit dated now the Merc's dash is easy to use and there are plenty of premium materials, along with lots of nice design touches.
There's only room for two, but even with the roof up things don't feel cramped. A seven-inch infotainment screen can be found in the SLC. It's nicely integrated into the dashboard, rather than just stuck on like a tablet, but similarly aged Audis and BMWs do have better set-ups.
Predictably, boot space isn't great at just 225 litres with the roof down, or 335 litres with it up.
Prices
You can buy a Mercedes SLK/SLC from as as little as
£8,558 on our sister site BuyaCar
.
Running costs
The service schedule for the SLK Mk3 and the SLC is set at 12 months or 15,500 miles. Services alternate between minor and major, at £278.35 and £469.74.
The brake fluid needs to be changed every two years and the cost of this is included in the major service.
However, the £57.24 cost of replacing the air filter is not included in this price, and nor is the £121.08 that you'll be charged for fresh spark plugs; they're replaced on a discretionary basis and they typically last for 20,000-30,000 miles.
All engines are chain driven, so there are no cambelts to change, which helps to trim maintenance bills. To help you budget with your servicing, Mercedes offers monthly payment plans.
Recalls
The Mercedes SLK Mk3 has been the subject of 13 recalls, the last three of which also affected the SLC.
The first action came in March 2013 because of fuel leaks, and next came further campaigns because of potentially faulty airbags, oil leaks and engine failures.
Those recalls take us up to November 2016; from here we see recalls because of fuel leaks and the risk of fire, an electrical fault leading to the automatic transmission dropping out of Park, loose nuts in the steering and incorrect emissions software.
After this came an action to fix overheating brakes because of faulty ESP software, then in February and October 2020 Mercedes recalled SLKs and SLCs because of some problematic software that could cause excessive exhaust emissions to be produced.
Driver Power owner satisfaction
As a relatively niche seller, neither the SLK nor the SLC have appeared in our Driver Power new or used car surveys. Mercedes does appear in our annual Brands survey though; last year it came 28th out of 30, while the year before it was 26th. Where the company really scores is with interior quality and design, but most areas are mid-table at best; running costs, reliability and dynamics all get a thumbs down.
Verdict
As long as you don't care too much about ultimate practicality, the Mercedes SLK Mk3 and the SLC are cars with broad appeal. Sporty, good (rather than exciting) to drive, safe, well made and usable all year round thanks to the Vario Roof (folding hard top), these two-seaters came with a choice of engines that allowed the buyer to choose between optimum economy, tyre-shredding performance or pretty much anything in between. Naturally you pay for all this, but as used buys these cars are relatively affordable to run. Pin down what you're getting for your money though, because some models are more highly specified than others thanks to an extensive options list.