MINI's John Cooper Works to become EV sub-brand
Radical plan to develop JCW into a performance sub-brand focused on electrified vehicles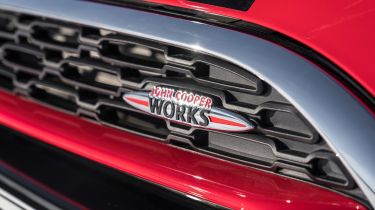 MINI intends to turn John Cooper Works into its own electrified performance sub-brand, which could even have its own dedicated model, Auto Express can exclusively reveal. 
JCW models currently account for around five per cent of MINI sales, but are among the most profitable models in the portfolio. The firm's boss Bernd Körber believes that as MINI expands its EV offerings, there's an opportunity to develop John Cooper Works into something more than it is today.
"The next phase of our portfolio is also about the next generation of John Cooper Works," Körber explained to Auto Express. "The perception, I would say, when you look at John Cooper Works, it's not the perception of a full-blown sub-brand. People very often perceive it as our top model or performance model. What we would like to do is make John Cooper Works a real electric performance brand."
The first offerings from a JCW sub-brand aren't expected until 2024 at the earliest, and are anticipated to be re-engineered versions of the three new 'core' models. These include a small three-door hatch, all-new compact EV crossover and a larger version of the Countryman. 
"There will still be a market and customer demand for ICE [internal combustion engine] John Cooper Works, but ultimately the performance [brand] will be electrified, and for MINI it fits," Körber added. 
Asked if it was possible that John Cooper Works could develop its own bespoke model, Körber replied: "Not at this stage, but yes."
Click here for our review of the MINI JCW GP...