MINI plans triple strike on rivals with model shake-up
The MINI hatch is set to shrink and the Countryman will grow, leaving space in between for a new all-electric SUV. Our exclusive images preview how all three could look
MINI has confirmed a major model shake-up that includes plans to develop a smaller three-door hatchback, a new electric crossover and a larger version of the Countryman. At the same time, slow-selling models such as the Convertible and Clubman, as well as plug-in hybrids, will be dropped as MINI takes the first steps to becoming an all-electric brand.
The plan for MINI's next generation of cars is '80 per cent' complete, according to the Head of MINI, Bernd Körber. The first of the company's three 'core' cars to arrive in 2023 will be a smaller three-door hatch, designed to take MINI back to its roots of developing small, functional 'mobility'. It will come in fully electric and petrol guises.
Speaking exclusively to Auto Express, Körber told us: "When I say small, I mean I want to make a small three-door hatch again. Today there are some restrictions for pedestrian safety, but we would like to, in terms of design and exterior, make the three-door hatch as small as possible."
The EV will be built in China on an all-new platform by MINI's joint-venture partner Great Wall, and will be sold globally. The petrol model will have the same design and dimensions, but will be based on BMW Group underpinnings and be built at MINI's Oxford plant.
Previewed in our exclusive image, the small three-door, whether petrol or electric, will adopt several retro styling cues while staying faithful to MINI's current design language.
Following the three-door hatch will be a completely new model from MINI: an electric-only crossover, which is due in 2024. The newcomer is tasked with capitalising on growing consumer appetite for fully electric crossovers, as well as helping MINI gain a stronger foothold in China.
"We only go into segments where we can bring the MINI DNA; this is the guideline on how we develop our portfolio," Körber explained. "The Countryman will move into a larger segment, and the new hatch will go smaller, which makes space for another crossover."
Previewed in our exclusive image (above), the newcomer will be based on the same Great Wall-sourced EV platform as the hatch, and be produced in China. Körber told us that the size and look of the new cars will be clearly differentiated from each other.
"You cannot put the three-door hatch face on a compact size SUV. That doesn't work," he added. "But customers want the face, they want the friendliness.
"I would say the strength of the next-generation model portfolio is that we have three defined characters, in three volume segments. And I think that also enables MINI to grow globally, but make the next steps in terms of design evolution.
"MINI is very much associated with the three-door hatch; that's what drives the brand. But I would love to see a development. Look at Porsche, where you have the core model, the 911, but you have an evolution of the brand in authentic areas. And with that also comes design changes. You adapt the design to the segment."
As for the Countryman, Körber explained that MINI's current largest model will get even bigger for its next generation. "I would say in terms of dimensions, we talk half a segment increase for the Countryman, so in the direction of [BMW] X1 size but with the MINI proportions," he explained.
Partnership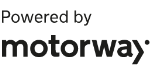 Need to sell your car?
Find your best offer from over 5,000+ dealers. It's that easy.
It will be offered as a petrol, diesel or fully electric model. But unlike the hatch and crossover, it will be based on a single BMW Group-sourced platform. However, there will be no plug-in hybrid versions, because Körber believes that the increased range of the next generation of EVs makes the case for a MINI PHEV redundant.
"Once you get EVs to a range above 400km (250 miles), I don't see where there is a use case [for plug-in hybrids]. We see with the MINI Electric. The first data that we have, it's 40 or 50km (around 30 miles) maximum drives per day with very few exceptions. I think once you get the EVs to a certain range, for the MINI use case, I don't see a big market for PHEV," Körber told us.
The current Countryman is built by third-party firm NedCar at its plant in the Netherlands, but it was recently confirmed that BMW will make the next generation "in house". That could mean a switch to MINI's factory in Oxford, but the increase in size could make it feasible for the Countryman to be made at a BMW site elsewhere.
Question marks also hang over the MINI Clubman and the Convertible. Körber said that an official decision on the future of those models had not yet been made, but he "hoped" that the drop-top would make it to another generation, because it's "one of the very few remaining cabrios in this world and it does a lot for the brand."
What do you think of our exclusive MINI images? Let us know your thoughts in the comments section…