New MINI family hatchback to rival Volkswagen Golf
MINI is set to provide fresh competition in the family hatchback market, and our exclusive images preview how it could look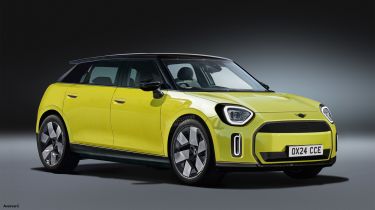 MINI has been talking about range expansion and renewal for a while now, with the brand's former boss Bernd Korber telling us in 2020 a new crossover is in the works alongside two more new models. Fast forward to 2022 and you'll hear the same rhetoric from his successor Stefanie Wurst. 
The new boss, who succeeded Korber in February, will now take charge of the brand as it looks to introduce at least three new all-electric models, reposition its SUV offering to include two models, and also, potentially enter the family hatchback market with a new car to replace the Clubman. 
Speaking to Auto Express, Wurst said: "We have a small and flat car [Cooper], we have small and high [Aceman] and we have large and high [Countryman]. But we don't have large and flat. Another body type is feasible. I'm a big fan of analysing different body types."
'Large and flat' has already existed in the MINI line-up since 2007, with the oddball Clubman estate. For its second generation, the Clubman grew in size to a family hatchback rivalling 4.2 metres. But Wurst's hint of "another body type" suggests a hatchback shape could be used for the Clubman's replacement, which could happen sooner rather than later, given the current model is now seven years old.
And MINI insiders have even revealed to Auto Express that a 'VW Golf-sized' model was in the brand's thinking. But Wurst didn't rule out a production version of the Urbanaut concept either.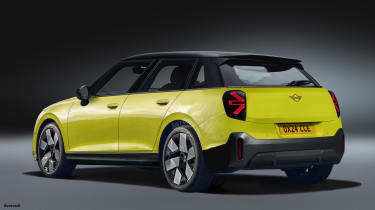 A MINI 'Golf' could also help the brand's plans for growth in the US – something the larger Countryman SUV will also aid. "Countryman will be a very good car for the US," Wurst told us. That's because it's set to grow significantly in size, to around 4.5 metres long, with the all-electric Aceman below it in MINI's line-up.
A new, 'large, flat' MINI would likely be based on the same platform as the new Countryman, which is set to be built at BMW's Leipzig plant and available in fully electric and petrol forms. That means it's likely to make use of BMW's FAAR platform (an updated version of the UKL architecture that MINI's current generation of cars sits on), which allows for everything from internal combustion engines through plug-in hybrids to fully electric powertrains.
Using FAAR will keep costs down, with BMW's 'Neue Klasse' all-electric platform reserved for larger models. "We need to remain accessible," Wurst said. 
The new models are likely to get a subtly different look from other MINIs. "They will have new faces, but will be unmistakably MINI," Wurst said, while promising that they will also be true to the company's DNA. "The go-kart feeling will always be of the utmost importance," she added, with that sensation being one of three identifying pillars for MINIs, alongside electrification and technology, and sustainability.
Connectivity is key, too, with MINI set to make more of its app with future models. "You need to be able to connect to the car with the app," Wurst added. Inside the new family hatchback-sized MINI, we're likely to see plenty of technology carried over from the upcoming next-generation MINI Hatch supermini. 
Partnership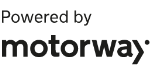 Need to sell your car?
Find your best offer from over 5,000+ dealers. It's that easy.
Click here for our list of the best hatchbacks on sale right now...