Best French modern classic cars 2022
French car manufacturing has had its highs and lows, but the cars listed here are all bona fide modern classics
In automotive terms, France might be best known for its cheap, utilitarian creations, but its back catalogue is also packed with elegant design and genuine innovation. The best French classic cars drip with joie de vivre and that's really what owning a modern classic car is all about. 
Granted, some of these French fancies may have sold better than others, but that only adds to their rarity - a key attribute in gaining classic car status. It's often only after the passing of time that truly bold and innovative designs start to be appreciated.
What's certain is that none of these cars are dull and whatever you choose, there's a real opportunity to gain an appreciating and usable modern classic with a distinctive French flavour.
Alpine A110
​​Price range: £42,000-£75,000
Our pick: A110 Pure
Engine: 1.8-litre 4cyl turbo, 249bhp
Years produced: 2018-present
An instant classic the moment the covers were pulled off, the A110 combines stunning retro looks with huge driver appeal. Taking its cues from the 1960s original, the mid-engined French machine's blend of compact dimensions, low kerbweight and punchy turbocharged engines help make any journey an event to be savoured. 
The car's surprisingly soft suspension serves up crisp and engaging handling, yet it also allows the Alpine to ride with the comfort of an executive saloon. 
Flagship S models pack 288bhp, but the standard 249bhp version offers the best combination of dynamic flair and value – although no A110 is cheap.
Citroen BX GTi
Price range: £3,000-£8,000
Our pick: BX GTi 16V
Engine: 1.9-ltr 4cyl petrol, 160bhp
Years produced: 1987-1992
What does the man who designed the Lamborghini Countach drive to work? That was what Citroen asked in adverts for the BX back in the late eighties, because legendary Italian stylist Marcello Gandini was responsible for both the Lambo and the French hatch. 
In GTi 16V guise, the BX is one of the most underrated hot hatches, its low weight and 160bhp 1.9-litre engine giving it storming performance. But the unique self-levelling hydro-pneumatic suspension is the real star. Combining a pillow-soft ride with accurate handling, it means the BX drives like no rival. But, it's a rare car, so finding one will be tricky.
Peugeot RCZ-R
Price range: £12,500-£21,000
Our pick: RCZ-R
Engine: 1.6-litre 4cyl, 267bhp
Years produced: 2012-2015
If any modern Peugeot is guaranteed future classic status, then it's the rare RCZ-R. It looks pretty much identical to the standard car, but underneath its sleek skin it's bursting with exotic high-performance upgrades that make it fast and fun to drive. The 267bhp 1.6-litre engine features forged pistons, strengthened con-rods and a twin-scroll turbo, while the chassis benefits from lowered and stiffened suspension, plus front brakes from the 206 WRC rally car. 
As you'd expect, it's a riot to drive, with storming acceleration and scalpel-sharp handling. But it won't be long before others get wind of this otherwise low-key quick coupé, so buy now before it's too late.
Renault Clio V6
​​Price range: £38,000-£90,000
Our pick: Clio V6 MK2
Engine: 3.0-litre V6, 247bhp
Years produced: 2001-2005 
Partnership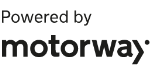 Need to sell your car?
Find your best offer from over 5,000+ dealers. It's that easy.
A mid-engined, rear-wheel-drive, two-seat supermini? It seems mad today, but that's exactly what Renault delivered when it launched the wild Clio V6 in 2001. With a powerful 227bhp motor where the rear seats should be and bulging bodywork, the fiery French fancy is in a class of its own when it comes to attracting attention. 
Twitchy handling made early cars a bit of a handful, but the facelifted 247bhp version that arrived in 2003 had chassis tweaks for more predictable handling. Yet you still need your wits about you. Mainstream brands are unlikely to make something as bold again, so it's no surprise prices are rising.
Renault Espace
​​Price range: £2,000-£5,000
Our pick: Espace 2.0 TXE
Engine: 2.0-litre 4cyl, 120bhp
Years produced: 1984-1991
This pioneering people carrier looks as futuristic today as it did when it made its debut in 1984. With its distinctive angular styling, fibreglass body panels and large glass area, the Espace packs seven seats into compact dimensions. The cabin is hugely versatile, with seats that can be folded or removed, while the front ones swivel to create a lounge area when you are stopped. 
It drives well, too, with peppy petrols and frugal diesels, plus remarkably car-like handling. In a world of high-riding SUVs, this increasingly rare Renault MPV is a bit of novelty these days, and is also a guaranteed future classic.
Renaultsport Megane R26
​​Price range: £6,000-£14,000
Our pick: Mégane F1 Team Edition R26
Engine: 2.0-litre 4cyl petrol turbo, 227bhp
Years produced: 2006-2009
Renault has a rich history of hot hatch heroes – and the Mégane R26 is one of the best. Built to celebrate the brand's Formula One success, the fast front-drive hatch is identified by its unique decals and 18-inch alloys. Under the skin there's a punchy 227bhp turbocharged 2.0-litre engine, plus a Cup chassis set-up that boasts stiffer springs, a limited-slip differential and powerful Brembo brakes. 
The stripped-out, two-seat R version is even more thrilling, but it is best reserved for high days and holidays. Both are rare, but find one and you'll be rewarded with a cracking retro road rocket.
Modern classics on Auto Express...