New Morgan Plus Four 2021 review
The Morgan Plus Four has been updated for 2021, but is it now better than ever?
Find your Morgan Plus 4
Offers from our trusted partners on this car and its predecessors...
Or are you looking to sell your car?
Advertisement
Verdict
The Plus Four is often forced to play second fiddle to the rest of Morgan's brawnier range, but for the 2022 model year it benefits from all the same additions that have improved the pricier Plus Six but brings with it a personality all of its own. If anything it's the sweeter of two dynamically because it weighs less and feels sharper as a result. Either way, it's another great British sports car from Morgan, albeit at a price. 
On paper, the Morgan Plus Four is hard to justify, easy to pick holes in. It does, after all, cost the same as a Porsche Cayman GTS, yet is powered by a humble four-cylinder turbocharged engine that's more commonly found beneath the bonnet of a MINI John Cooper Works (albeit with a little more power in this application).
It also lacks the visual muscle of the wider, lower, meaner-looking Plus Six, and in the flesh appears very much like a sports car from a bygone era. Not one that's just been fettled inside and out to compete in the 2022 model year and beyond.
But appearances can be deceptive, and in the Plus Four's case they hide a raft of unexpected secrets. For while the Plus Four benefits from all the same changes that have been applied to the Plus Six recently – a much better hood that looks neater and fits better; a hugely improved pair of seats; plus a range of upgrades inside (such as the fitment of USB ports) that help guide the cabin in the direction of the 21st century – on the move it's a surprisingly different car compared with its bigger, more expensive but only slightly faster big brother. In many ways it's the more satisfying of the two to drive.
How so? Because although it doesn't have the raw potency of the straight six turbo-engined Plus Six in a straight line, the Four is not far off 100 kilograms lighter than the Six and in corners, under brakes, or even under initial acceleration, this makes it feel perkier and more responsive than the Six. Its steering character has also changed, again because there's less weight over the front axle and less inertia to manage generally.
Put simply, the Plus Four feels lighter on its feet than the Six and is more agile, everywhere. And remember; the Plus Six is a pretty tidy sports car in the first place - even if both Morgans lack the ultimate dynamic clarity of something like a Porsche Boxster or Cayman on the road. To be fair, though, they are entirely different cars, ones that aren't aimed at the same audience and have very different values as a result.
Of the two, it's the Plus Four that gets closest to replicating the sharpness and purity of response you get from a Boxster. It really does feel quantifiably more incisive than the Plus Six, and that's not just down to the fact it's available with a crisp six-speed manual gearbox whereas the Plus Six is automatic only. The brakes also feel more precise and there's less squat under acceleration, and less dive under brakes, too. 
Partnership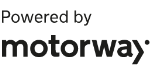 Need to sell your car?
Find your best offer from over 5,000+ dealers. It's that easy.
The way it turns into corners is also quite different, with more bite from the front end and that reduced inertia tightening up direction changes. Most surprising of all, though, the Plus Four also goes extremely well in a straight line. No, it doesn't have the same savage torque as the Plus Six, nor does it make anything like as nice as noise as its big brother, the Mini engine sounding increasingly functional rather than delightful if revved hard. But boy does it go well, especially if you can persuade yourself to ignore the not-very-pleasant machinations of the four-cylinder engine over its final 2000rpm and focus, instead, on the pure performance.
On paper Morgan claims 0-62mph in 5.2sec and 149mph all up, but on the move, winding its way across a typical UK B-road, it feels quicker than that somehow. To a point where there really isn't much between the Four and Six in terms of raw cross-country speed.
True, neither of them would see which way a Boxster GTS had gone over the same road, same conditions, with the same driver at the wheel, but that is absolutely not the point. Fact is, the Plus Four is more than quick enough to keep you interested when traffic conditions permit – very interested – yet it has all the more traditional Morgan charms to fall back upon when they don't. Which is most of the time in the UK, let's be fair.
So even though it costs the same as one of Porsche's very best cars, the Plus Four deserves its place on our roads. More so nowadays, perhaps, than at any time during the last 112 years.
| | |
| --- | --- |
| Model: | Morgan Plus Four |
| Price: | £64,995 |
| Engine: | 2.0-litre 4cyl, turbocharged, petrol |
| Power/torque: | 255bhp/350Nm |
| Transmission:  | Six-speed manual |
| 0-62mph: | 5.2 seconds |
| Top speed: | 149mph |
| Economy/CO2: | 39.0mpg/165g/km |
| On sale: | Now |