Driving test update to preserve the manual gearbox
With more drivers learning in autos and electric cars, the DVSA is looking to update the driving test so people can still drive manuals in future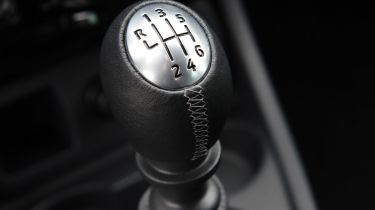 The driving test looks set to be updated to ensure future generations are able to drive cars with a manual gearbox. Current legislation only allows people to drive manual cars if they passed their driving test in a manual, but this will become increasingly difficult as hybrid and electric cars become the norm, because these vehicles come universally with automatic transmissions. 
The driving test was last updated in 2018, when the additions included assessments of the ability to use a sat-nav. The Driver and Vehicle Standards Agency (DVSA), which manages the test and examiners, told Auto Express it has begun to look at what changes need to be made to reflect the different natures of electric and hybrid cars compared with their petrol and diesel counterparts. 
Gordon Witherspoon, the DVSA's deputy chief driving examiner, said his organisation constantly reviews the test "to take account of changes in technology, driving habits, regulations and highway infrastructure". He added that the DVSA has "already started to look at the impact of electric vehicles on driver and rider education and assessment and to plan for any changes that this shift in vehicle type and use will need."  
Sales of new conventional petrol and diesel cars are to be banned in 2030, with hybrids following suit in 2035. That means all new cars from 2030 will be automatic, and with driving-school cars typically being newer models, most learners are likely to be taught in automatics within a decade or so. Candidates could use their own manual cars, or driving schools could offer manuals for those wishing to take a manual test, but the default for millions of learners looks set to be automatic. That will leave new drivers unable to drive many typical 'first' cars, which today are often manual superminis. Classic cars with manual boxes will also be off limits to future generations if the law isn't updated.
Robert Cowell from the driving school BSM said he expected the test will "evolve" to cover EV-specific topics such as recharging, while schools could change what they teach to reflect the rise of EVs: "Instead of traditional eco-driving methods and selection of the appropriate gear for different speeds, we could be instructing pupils on regenerative braking and how to get the greatest range from their battery." 
Ian McIntosh, chief executive of RED driving school, said his firm is "geared up to meet the needs of the market." He added, though, that "consumer demand at the moment is still massively in favour of learning to drive and passing the test in a manual car", as this "keeps all driving options open both now and in the future". 
DVSA data shows that 88.9 per cent of driving tests were taken in manual cars in 2018/19, and while that shrunk from 95.5 per cent in 2011/12, pass rates remain lower for those sitting tests in automatics, at 39.5 per cent versus 45.9 per cent for manual tests.
Auto vs manual: The trends at a glance
Sales
2011: 24% auto
2019: 49% auto
A decade ago just a quarter of new cars were automatic, a proportion that had more than doubled by 2019
Partnership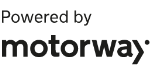 Need to sell your car?
Find your best offer from over 5,000+ dealers. It's that easy.
Driving tests
2011/12: 4.5% auto
2018/9: 11.1% auto
The vast majority of candidates sit their test in a manual car, but the proportion of auto tests has more than doubled 
Pass rate
Manual pass rate: 45.9%
Auto pass rate: 39.5%
Counterintuitively, pass rates for people sitting tests in automatics are lower than those in manual cars (2019/20 financial year)
Check out our handy guide to driving a manual car here...