First-year motoring costs have risen dramatically over last decade
First-year VED road tax costs are higher by as much as 178 per cent in 2021 compared with 2011, while a VW Golf costs 72 per cent more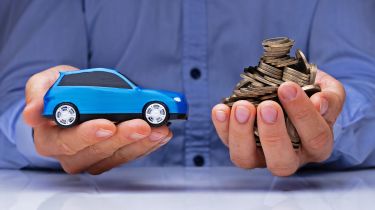 It now costs £9,745 more to buy a Volkswagen Golf than it did 10 years ago, while first-year road tax costs have increased by as much as 178 per cent in the same period.
Research into the cost of motoring reveals first-year vehicle excise duty (VED, commonly known as road tax) prices have increased 166 per cent, 178 per cent and 118 per cent for petrol, diesel and alternatively fuelled (hybrid and EV) cars respectively.
The average first-year tax rate for a petrol car has risen from from £278 to £600 and from £278 to £772 for diesels, according to data from Uswitch. Alternatively fuelled cars are up from £271 to £591, meanwhile.
Not only has there also been a 72-per-cent leap in the starting price of a Volkswagen Golf over the last decade, but the Ford Fiesta - one of the UK's best-selling cars - has jumped 67 per cent from £9,995 to £16,645 in 10 years. From 2011, the average salary has risen by 22 per cent, lagging far behind the increases in car prices and ownership costs.
It's not all bad news, though - the average cost of insurance has fallen by 48 per cent in the last decade, while fuel costs have seen an overall dip of 14 per cent, from £1.33 per litre to £1.14 for unleaded and £1.39 to £1.19 for diesel.
It should be noted, however, that lower insurance costs are linked to the impact of the pandemic, with fewer new drivers - and drivers in general - on the road. The decreased fuel costs are also Covid-related - pump prices fell drastically during the UK's national lockdowns - resulting in these lower averages - but have since skyrocketed, with unleaded hitting an eight-year high over the summer of 2021.
Joel Kempson, car insurance expert at Uswitch, commented that the figures "could mean that a traditional vehicle becomes unaffordable for many people - especially first-time drivers".
Want to save on day-to-day running costs? Read our list of the best used electric cars...