Peugeot 208 and 2008 gain minimalist gear selector
The cars' strangely shaped automatic gear selector has been replaced with a space-freeing design already seen in the 308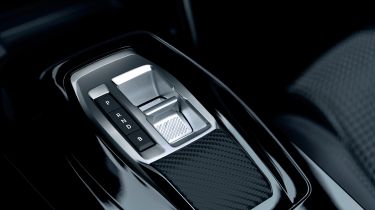 The strangely-shaped protruding automatic gear selector in the Peugeot 208 and 2008 is no more. The French manufacturer has announced that both models are to adopt a more minimalist-designed drive select switch similar to what's already seen in the newer 308 family hatchback.
Intended to free up space, the new control for the 208 and 2008 is finished in satin chrome with a piano black surround and a "carbon look" finish for the wrist rest. The toggle switch selects reverse, neutral and drive, while adjacent buttons operate the parking brake and - on models powered by internal combustion engines - a manual mode controlled via steering wheel-mounted paddles.
On fully-electric e-208 and e-2008 models, the manual mode is switched for a 'B' button. This activates the regenerative braking mode, which remains switched on for the next restart unless the button is pressed again.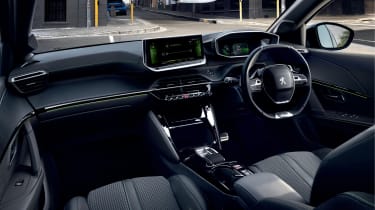 The basic design for this switch is already making its way through the Stellantis-owned brands, with several electric vans and the new Vauxhall Astra using it. More are likely to follow. 
As for Peugeot's passenger cars, we can expect further models to drop the old selector - internally referred to as 'Cobra' - before long. The company's cockpits will retain their 'i-Cockpit' layout, which involves the use of a smaller steering wheel with an instrument cluster placed above. 
Now read our reviews of the Peugeot 208 and 2008...