BYD is coming: Chinese electric car brand confirms 2022 UK launch
BYD's Atto 3 electric SUV will be offered for sale in UK dealers by late autumn, with first deliveries before the end of the year
Chinese electric-vehicle giant BYD has confirmed plans for a major expansion into Europe - and it includes an ambitious push that will bring cars to UK customers by the end of this year.
Founded as a battery manufacturer in 1995, BYD quickly took its experience in that area and used it to move into vehicle development and production. The company already has a wide portfolio of EVs on sale in its native China, and its electric commercial vehicles - particularly buses - have made inroads into western markets, including the UK. BYD's European division was actually established as long ago as 1998.
BYD has now set its sights on European car sales, though, and the company has confirmed that it will launch three models in the region, set to be shown at this autumn's Paris Motor Show and with first deliveries before the end of this year. The initial effort will be focused on Benelux and Nordic countries, but British customers will feature in the second phase of the process - albeit with only one of the three vehicles.
BYD Tang and Han
The initial model range in continental Europe includes an imposing seven-seat SUV, called Tang, and a swoopy-looking saloon called Han. Both of these are existing models that have been sold outside of the region as combustion-engined cars and plug-in hybrids, as well as pure-electric vehicles. 
In EV form they both feature dual-motor set-ups for a prodigious power output of 510bhp and 0-62mph times of less than five seconds (Tang) and four seconds (Han). The Tang led BYD's initial push into Norway from August 2021, and has featured strongly on the country's electric-SUV sales charts from this summer. These cars are only being made in left-hand drive, however, so UK customers won't be offered them.
BYD Atto 3
The smallest vehicle of the trio, the Atto 3, is all but certain to be the cheapest car in the new line-up, and the biggest seller. It's been designed for Europe, BYD says, and already looks a direct rival for the likes of the VW ID.3 and the newly launched MG4. Indeed, it shares a crossover roof profile with those vehicles, although BYD refers to it as an SUV.
The Atto 3 measures 4,455mm long, around 200mm more than the VW, although slightly longer overhangs mean that its wheelbase is actually 50mm shorter than the ID.3's, at 2,720mm. It offers seating for five, and a 440-litre boot that expands to 1,338 litres when the rear seats are folded down. There's a heavy emphasis on in-car tech, with a 15.6-inch touchscreen infotainment system that can rotate between portrait and landscape orientation, and a bin 
The Atto 3 sits on BYD's new bespoke EV architecture, called e-Platform 3.0, and has powertrain specs that are broadly in line with what's expected in the class. There's a single front-mounted motor producing 201bhp and 310Nm of torque - enough, BYD claims, for a 0-62mph time of 7.3 seconds. 
Two battery capacities are available globally - 48kWh and 60kWh - and BYD claims a WLTP range of up to 261 miles. The new technical base is open source and available to other brands, and BYD claims it supports 800V electrics. It hasn't used this tech in the Atto3, and the claimed 29 minutes needed for a 30-to-80-per cent recharge (at a DC charging rate of 88kW) looks respectable rather than rapid.
Which BYD models will be sold in the UK?
BYD is still in "detailed discussions" with a retailer group that will lead its charge into the UK market - making its stated goal of delivering cars to British customers within the next four months look ambitious. The firm hasn't detailed the precise specs of Atto 3 that will be offered here either, let alone any pricing. The bigger-battery version of the car (in right-hand-drive form) costs AUS$48,000 in Australia – just over £28,000 – but there's no word on whether this precise specification of vehicle would be the one offered to UK customers.
Brian Yang, BYD's assistant general manager for Europe, told us that the firm has been benchmarking VW's ID range and the EV offerings from Hyundai and Kia. That would appear to suggest that it plans pricing in line with those offerings, while perhaps offering more equipment and premium features. The firm is strongly committed to relationships with local retailers and a conventional dealer model, however, and it's conceivable that it will take advice from its British partner on positioning and pricing.
Partnership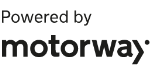 Need to sell your car?
Find your best offer from over 5,000+ dealers. It's that easy.
Yang also indicated that while the UK network might face a challenge to establish itself with just one vehicle, that situation is unlikely to last for very long. "Next year we will bring a more comprehensive line-up," he said, "and all of those models will be made in right-hand drive."
Would you like to see BYD electric cars on sale in this country? Have your say in the comments...