Car insurance at record high as average premium reaches £924
Year-on-year rises reach 61 per cent in London, while insurers protect profit margins at the expense of drivers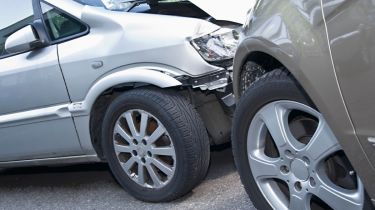 A 19 per cent rise in the third quarter of 2023 has seen the average price of a car insurance premium hit a staggering new record high of £924, according to new data released by comparison site Confused.com.
Prices have rocketed by an average of 58 per cent or £338 compared to this time last year, the company claims, which is the highest annual rise since it started tracking premium prices in 2006.
The comparison website's Insurance Price Index is based on more than 6m individual quotes generated in the last quarter, and gathers data on comprehensive premium prices. The brunt of the shocking rises is being felt across the board, but younger drivers are suffering the most, with 18-year-olds paying an average of £2,995 for an annual policy, which is a rise of 89 per cent (or £1,414) in the last 12 months.
It's even worse for 17-year-olds, who have seen the price of their premiums almost double over the course of the last year. The average policy for those unfortunates has risen by 93 per cent, reaching an eye-popping £2,613.
According to Confused.com, reasons for the rapid surge in prices include the extra burden of cost associated with expensive to repair electric cars, parts shortages holding up repairs, and the high cost of used cars affecting replacement costs.
However we've also reported on the increasing rate of car crime, and especially the increasing number of expensive high-end SUVs such as Land Rovers and Range Rovers stolen using keyless-entry methods, and the lack of significant police intervention – with fewer than seven per cent of reported car crimes resulting in a charge.
Insurance companies too are squeezing every last drop out of drivers, it seems, with Britain's biggest insurer Admiral reporting in August this year that it was focused on protecting its margins and reporting average premium increases of 21 per cent against an inflation index of around seven per cent.
Despite lower customer numbers in 2023 versus 2022, significantly higher (and still rising) average premiums resulting from rate increases led to 20 per cent increase in turnover in the first half of the year, Admiral said.
Time for new car insurance? Compare quotes from over 100 top insurers with our car insurance comparison tool powered by Quotezone...