Chinese EV brand NIO enters European market
NIO will soon start selling its electric vehicles, starting in Europe and likely heading to the UK too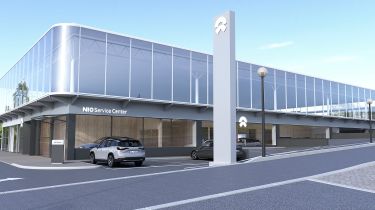 Chinese electric car maker NIO has launched in Europe, starting in the Norwegian market with its ES8 SUV and ET7 saloon. It's the first European country the brand will sell its vehicles to, although the firm has said it could soon expand into the UK if there's enough interest.
In Norway, pre-orders for the NIO ES8 SUV will start in July, with first deliveries expected to arrive in September. It has an output of 537bhp and a maximum range of 500km (around 310 miles). Sales of the ET7 saloon won't start until next year.
Launching in Norway makes sense for NIO. It is one of the most EV-friendly countries in Europe. In Norway, sales of electric cars are currently outstripping those of their petrol, diesel and hybrid equivalents.
As part of the launch NIO will develop a Norwegian charging network including the company's innovative battery swap stations. The first four stations are due to go into operation before the end of the year, with twelve more set to arrive in 2022, creating a network in five cities across Norway.
NIO's claims its battery swap stations dramatically cut the wait times owners would endure recharging. Owners simply drive their cars into a dedicated service pod, which automatically swaps the flat battery for a fully charged one in just three minutes.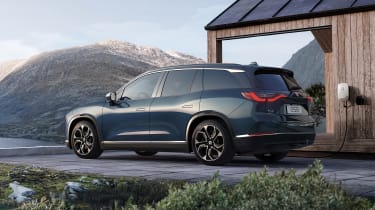 NIO also plans to bring its "NIO House" concept to Norway. This is a clubhouse accessible to owners with work stations and a cafe, and it's where potential customers can learn more about the brand. The first European outlet will be built in Oslo, with four more locations scheduled to open across Norway throughout 2022.
Hui Zhang, NIO's European Vice President, discussed the timescales for the company's launch in the UK, saying: "The UK has always been an important country to NIO, and is referred to as a special place for our founder William Li. The brand was formally launched in London and Oxford and remains our centre for simulation and computer aided engineering.
"The UK market is slowly waking up to the appeal of EVs and growth is dramatic in a market that collapsed due to COVID but in 2020, pure EVs were still just 6.6% of sales, just over 100,000 vehicles.
"We would only enter once conditions were right, we have the after sales and customer service infrastructure. The NIO houses, valet charging, NIO app are a key element of our offering in China so we have to consider what works in the UK. There are other considerations; the need for right hand drive requires additional engineering for a limited number of markets. We will continue to consider the benefits."
Would you be interested in buying a NIO electric vehicle in the UK? Let us know in the comments below…