New Nissan logo revealed alongside Ariya electric SUV
Just like Volkswagen, Nissan has revealed a new logo to kickstart its EV revolution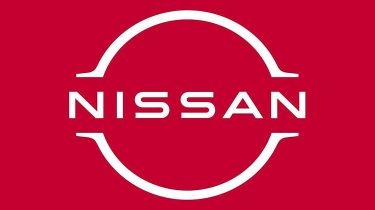 Nissan has released an updated version of its company badging to complement the launch of the all-new, pure-electric Ariya SUV. 
The updated logo swaps the boxed-in "Nissan" lettering – which has appeared on the company's badge since the 1960s – for a more minimalist design, with slender lines and a narrower typeface. The company's CEO, Makoto Uchida, describes the updated logo as "futuristic, while staying connected to the rich heritage of Nissan."
• New Nissan Ariya electric SUV unveiled ahead of 2021 launch
Volkswagen recently took a similar stance with its branding, releasing an equally minimalist redesign of its logo to coincide with the launch of its first purpose-built electric vehicle: the ID.3 hatchback.
Nissan's tweaked badge will make its first appearance on the nose of the new Ariya EV, which is due to reach the UK showrooms within the next 18 months. 
Nissan says the badge will also feature on its upcoming combustion engined models, such as the third-generation Qashqai, the fourth-generation X-Trail and the firm's all-new Z sports car. It will be gradually rolled out across the company's entire fleet over the coming months.
What do you make of the updated Nissan badge? Let us know in the comments section below…