EDF and Nissan launch new vehicle-to-grid EV chargers in the UK
The new wallboxes can save fleet drivers up £350 per car each year, by sending excess electricity from their EVs back to the national grid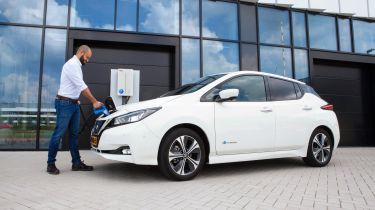 EDF has teamed up with Nissan to launch a new vehicle-to-grid wallbox charger and companion app, which could save fleet owners up to £350 on charging costs for each of their cars every year by selling excess electricity from their vehicles to the national grid.
Available only to fleet owners of the Nissan Leaf and Nissan e-NV200. the 11kW charger can brim the Nissan Leaf's battery in three hours and 30 minutes, which Nissan says is around 50 percent faster than using a standard 7kW charger. 
The wallbox works intelligently, by selling electricity from the car's battery pack to the national grid during peak times and charging the vehicle at night when electricity is cheap.
Like many contemporary smart home chargers, the EDF V2G charging system can take advantage of off-peak energy tariffs by delaying vehicle charging until late at night. But, the wallbox can also take power from the car's battery and sell it back to the grid during peak hours. 
To prevent the charger from selling too much electricity and stranding the EV, buyers can set restrictions on how much range they require for the day using a smartphone application.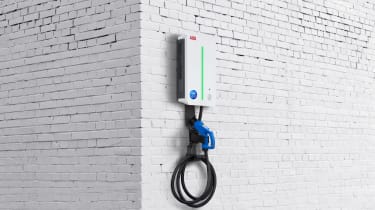 It also allows drivers to track their car's charge level in real time, or switch the charger to "sell" mode whenever they see fit. 
Phillip Valarion, EDF's interim head of EV projects, said: "Today's announcement marks an important step on the UK's journey towards electric mobility. By combining the expertise and capabilities of EDF, Nissan and Dreev we have produced a solution that could transform the EV market as we look to help the UK in its journey to achieve Net Zero.
"Our hope is that forward-thinking businesses across the country will be persuaded to convert their traditional fleets to electric, providing them with both an environmental and economic advantage in an increasingly crowded market."
Would your business benefit from Nissan and EDF's new scheme? Let us know in the comments below…