South Korean courts rule against Nissan over emissions
Courts sided with the South Korean government in its accusation the carmaker cheated in emissions tests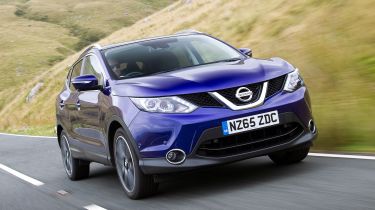 Nissan has lost a court ruling against the South Korean government over allegations the British-built Qashqai cheated in emissions tests. The South Korean courts sided with the government in its accusation the company had cheated in emissions tests.
Nissan previously sued the South Korean government after its Environment Ministry said Qashqai models fitted with diesel engines were using software to beat emissions targets. The company was forced to recall 814 models, halt sales, as well as pay a 330 million won (£230,400) fine.
The Qashqai was tested by the EU and as part of the UK's own emissions review and no "defeat devices" - similar to those used by VW - were found, but South Korean regulators argued differently.
Nissan has denied the accusations but has confirmed it will work with the authorities. A statement read: "Nissan does not manipulate data related to our vehicles. The Nissan Qashqai has been correctly homologated under Korean regulations. Nissan has not and does not employ illegal defeat or cheat devices in any of the cars that we make."
"Furthermore, following stringent testing and using similar standards to the Korean tests, EU authorities have concluded that Nissan vehicles they tested used no illegal defeat device. Although the conclusions reached by the Korean authorities are inconsistent with those of other regulators, Nissan will carefully assess and consider appropriate next steps."
The Qashqai - one of the best selling cars in the UK - is produced in Sunderland and was one of 20 diesels retested by South Korean regulators following the VW scandal. The Japanese SUV was the only one that failed the tests.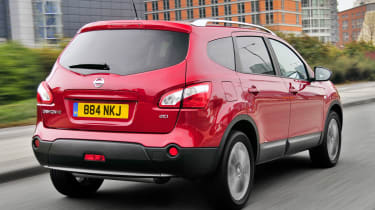 Hong Dong-kon, a director at the ministry, said the discrepancy surrounded emissions controls and engine temperature during testing. He added: "Usually, some cars turn off the emission reduction device when the temperature reaches 50 degrees Celsius, to prevent the engine from overheating. The Qashqai was the only vehicle that turned it off at 35 degrees,'' Mr Hong said.
"All auto experts expressed the opinion that it was clearly a manipulation of the emissions reduction device,'" Mr Hong added.
Nissan is the latest manufacturer to get drawn into an emissions scandal after the VW problems at the end of last year. While last month, Mitsubishi admitted to falsifying fuel economy figures for 20 years.
Last year, Nissan acquired a 34 per cent stake in Mitsubishi to become its biggest shareholder.
What do you think about the news of Nissan's link to the emissions scandal? Let us know in the comments...