"British brands are way behind in the race for an affordable, desirable electric car"
When it comes to making popular small electric cars, Mike Rutherford thinks the likes of Jaguar Land Rover need to step up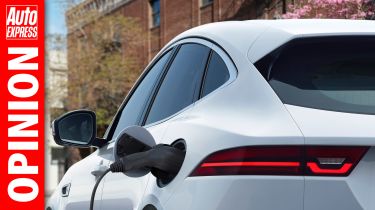 That's it, end of Round 1; electric vehicles have just been through their first full, proper, revolutionary decade on sale to a still-cautious public. The positives from 2010-2020? State-of-the-art EV tech, advances and surprises have been phenomenal; many pure-electric cars became more fun to drive than their combustion-engined counterparts; the EV-inspired reduction in air and noise pollution helped the planet and its peoples, particularly those in urban areas.
Negatives? Too many retail prices for pure-electrics remain prohibitively high; claimed mileage/range figures published by over-optimistic manufacturers are a disappointment; and we must concede that the UK's flawed charging infrastructure must be scaring off some potential EV buyers. 
Another colossal issue for a motor industry that's still new to this EV lark is finding the correct balance; the sweet spot that encompasses crucial consumer demands. They include (in alphabetical order): affordability of vehicles/insurance; desirability/image; levels of on-board tech/ power; range; size and type of vehicle. 
With internal combustion-engined cars, it was comparatively easy to strike the right balance, to give the customer exactly what he or she wanted, and at appropriate prices. Volkswagen was the master of this art from the 1970s to 2010s thanks to its car for the people, the Golf. In petrol or diesel guise, prices were sensible (from £20k-ish in today's money), the design understated, with reasonable spec, power and space for occupants, all securely wrapped in a classy mid-sized hatchback body.
But now, with the EV game being a newer, harder, more complicated and expensive battleground, it's not enough for VW to plonk an electric motor under the skin of a Golf as an afterthought. The purpose-built ID.3 is tasked with inheriting the 'car for the people' crown from the Golf, now in the late autumn of life. But outside and inside, the ID.3 lacks the class and near-premium look/feel of its old-school brother. As for the real-world range of well under 200 miles for the ID.3 I recently drove, that was desperately disappointing.
But if committed, paying electric-car customers in Britain, mainland Europe and Scandinavia are anything to go by, the ID.3 is already one of the more desirable EVs on sale in these parts of the world. In 2020 the long-established Renault Zoe and Tesla 3 were, respectively, first and second in this EV sales league table. But the just-launched ID.3 was third. Meanwhile, the Hyundai Kona Electric, Peugeot e-208 and Kia e-Niro were some of the other rising stars that made it into the Top 10. 
It's therefore clear that small or small-to-medium pure EVs are the ones that represent the right balance for the vast majority of paying customers in and around Europe. Equally clear is that the Germans, Koreans and French are the current champs in terms of generating EV desirability and sales in the western world. The Americans, Chinese, Japanese and Italians are in the chasing pack. Meanwhile, we Brits are some way behind all of the above. Baby, entry-level Jag and Land Rover EVs can't come a day too soon.
Partnership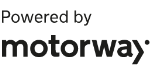 Need to sell your car?
Find your best offer from over 5,000+ dealers. It's that easy.
Do you agree with Mike? Let us know your thoughts in the comments below...