'WCOTY-winning Volkswagen ID.4 is good, just not as good as I expected'
Mike Rutherford asks if there was a more deserving winner of this year's World Car of the Year award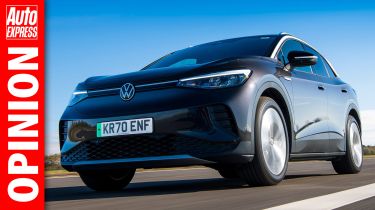 WARNING: This column raises several questions about what is and isn't the best car for the world. Trouble is, I'm not necessarily in possession of all the answers. How about you?
For starters, I'm unapologetically asking if the Volkswagen ID.4 deserved to win the World Car of the Year title a few days ago. All things considered, is this EV really the best all-new car on sale in 2021? Can it truly consider itself the genuine world champ when several other all-new models available at similar or lower prices were effectively prevented from competing for the WCOTY gong this year? Should rigid World Car rules, regulations and red tape get in the way of a simple fight that allows every internationally available model (regardless of price) to have a crack at that WCOTY prize? You tell me.  
As for the ID.4, my feelings (as a journalist and long-serving World Car juror) are that it's good, just not as good as I expected. Cheap it isn't. And for what it costs it should at least be capable of doing hundreds of miles on a single charge, which it couldn't when I drove it. Little brother ID.3 also has its shortcomings, but it makes more financial sense than its big bro, and will probably enjoy greater sales success, too. The wisest choice for most potential buyers will be to opt for ID.3 at sub-£30,000, rather than ID.4 at £40,000-plus.    
If you can stretch to £40k-£50k, you may be able to afford, for example, a Polestar 2 EV, which has a provocatively different design that's strangely appealing and unique. Or how about a handsome Land Rover Defender ICE that's likely to be a great long-term proposition? For those with lower budgets, there are some surprisingly credible, modest, world-class, all-new electric, part-electric or pure-petrol MGs and Dacias in the showrooms in 2021. 
So how close did the ID.3, Polestar 2, Defender, and those cheap but still worthy MG and Dacia-badged cars come to stealing the WCOTY crown from ID.4 last week? Not at all close. How come? Because these were among the models effectively excluded from the 2021 WCOTY contest on the grounds that they're either too expensive, not widely available on the world stage, or available too late in 2021. Shame. 
Instead, the Polestar 2 and Defender were allowed to compete for the less important World Luxury Car title. But since both aren't proper luxury vehicles and the Mercedes S-Class undoubtedly is, the German car rightly claimed this category win. 
However, the Defender deserved to and did secure the World Car Design award, while the Porsche 911 Turbo predictably pinched the World Performance Car gong. And the World Urban Car prize went to the Honda e. Put another way, three German, one UK and a Japanese manufacturer won major or minor World Car trophies last week. Frustrated American and Korean makers, plus those from other huge car-producing nations didn't come close to picking up a win. Next year, I'm hoping the Ford Bronco and Mustang Mach-E will be going for WCOTY glory. Same goes for the Kia EV6 and Hyundai Ioniq 5. But don't rule out Chinese-made cars, preferably those proudly wearing MG badges. 
Partnership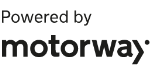 Need to sell your car?
Find your best offer from over 5,000+ dealers. It's that easy.
Do you think the Volkswagen ID.4 should've won World Car of the Year? Let us know in the comments...