New Porsche 911 Turbo 2020 review
We find out if the new Porsche 911 Turbo is the pick of the German sports car range
Find your Porsche 911
Offers from our trusted partners on this car and its predecessors...
Or are you looking to sell your car?
Advertisement
Verdict
The Turbo is no longer the rather dull benchmark for performance in the 911 range; there's amazing breadth of ability here, thanks to a powertrain that now has some aural charm to accompany its brutal effectiveness. It's a shame, though, that while the chassis is also more up for involvement than before, it's just a little too stiff to ever feel really at home on British roads.
The Porsche 911 Turbo has long been a bit of a curio within the range of the Stuttgart brand's iconic sports car. In both regular Turbo and more powerful Turbo S trim, it generally has the highest top speed in the line-up, and the quickest 0-60mph time. And yet it has traditionally been outgunned on the enjoyment stakes by simpler, cheaper editions, making it a theoretical flagship that's hard to recommend.
We were impressed by the latest Turbo S back in the spring, but here we're trying the new 'regular' 911 Turbo, equipped with a mere 573bhp and 750Nm of torque (compared with the Turbo S's 641bhp and 800Nm) for a top speed of 199mph and a 0-60mph time of 2.7 seconds.
Those are some spectacular numbers and the 911 Turbo feels every bit as fast as them in reality. Anything other than the national speed limit sign becomes a frustration, frankly - not because it's hard to drive slowly, but rather because its astonishing acceleration is so addictive.
Stamp the throttle at a low-speed cruise - at which point the Turbo's six-cylinder engine can be snoring along at barely 1,000rpm - and you will feel a little bit of old-fashioned lag as it picks up its heels. By just under 2,000rpm, though, those massive turbos are properly kicking in and thereafter, the world becomes a blur. There is, in fact, one raw performance stat which shows just how effectively this car can demolish a long straight or an overtake: getting from 50mph to 75mph can take just 1.7 seconds.
In previous generations, the Turbo suffered from a character flaw in its engine's configuration that meant it had a less characterful, less charming note than its conventional, normally aspirated stablemates. The gap has narrowed for this generation, though, not only because regular 911s have gone turbocharged but also due to some careful, clever and surprisingly effective reworking of the Turbo's intake and exhaust noise.
There's not much to get excited about below 2,000rpm; then there's a mixture of whooshing and popping as that full 750Nm is hauled into place at around 2,250rpm. This, in fact, is when the Turbo sounds most different from a regular 911, and it stays that way for about 1,500rpm, because by the time you're north of 4,000rpm there's a proper howl coming from behind you. 
That ability to pootle along at barely 1,000rpm, the PDK gearbox in sitting in eighth and the speedo nudging 45mph, keeps the sort of usability that has sustained the model's appeal for those who just want the fastest (on paper) but who still want to use it every day. 
Partnership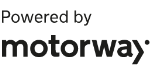 Need to sell your car?
Find your best offer from over 5,000+ dealers. It's that easy.
There are considerable gains in handling, though, for this is the most engaging Turbo that we can recall for some time. It's a bigger car than before, this 911, and that extra width in track - along with colossal tyres (255/35 ZR20 at the front, 315/30 ZR21 at the rear) and some trick rear-axle steering - mean that you can commit the Turbo to corner turn-ins with astonishing levels of confidence, given the likely speeds involved. The steering is direct and satisfyingly weighty, and at corner entry and exit there's generally more than enough traction for all but the most unhinged driving approach - even on greasy, leaf-strewn back roads.
There is a flaw in the dynamic make-up, though. To achieve this extra agility and still cope with the new car's performance and weight (it comes in at more than 1,600kg), Porsche's engineers have clearly beefed up the suspension stiffness. On a smooth, flowing Bavarian road or a nice clear stretch of autobahn this wouldn't be an issue, but on anything other than the best road surfaces the UK has to offer, things get out of shape. 
Even in the milder of the Turbo's two suspension configurations, it just feels like as the speeds increase, the car reaches the limit of its travel and compliance far too early; you'll find it skipping and hopping around to the point where it starts to undo the good work of the steering and four-wheel drive system. And putting it into Sport mode makes it worse, to the point where we'd describe it as nervous. You'll be able to crush B-road blasts, undoubtedly - but you'll need to be fully engaged to do so.
Elsewhere, the cabin has all of the latest 911 toys, including a slick widescreen infotainment system and crisp displays integrated into a traditional cowl-shaped instrument panel. The teeny gear selector looks a little out of place in the substantial centre console, but there's no doubting the quality of the materials, which is first rate. 
There is, however, not much to tell you that you've gone for the Turbo (or Turbo S) - beyond the script in the rev-counter and on the seat headrests. But of course, Porsche's options list will allow you to spec your own personal touch to make your car your own - and add the cash for a hot hatchback or two to the final price.
| | |
| --- | --- |
| Model: | Porsche 911 Turbo |
| Price: | £134,400 |
| Engine: | 3.7-litre 6cyl twin-turbo petrol |
| Power: | 573bhp/750Nm |
| Transmission: | Eight-speed dual-clutch auto, four-wheel drive |
| 0-60mph: | 2.7 seconds |
| Top speed:  | 199mph |
| Economy:  | 23.5mpg |
| CO2: | 271g/km |
| On sale: | Now |