"The small car needs to make a comeback" - 2023 wish list
As the small car market continues to decline, chief reviewer Alex Ingram explains why the world needs these pint-sized motors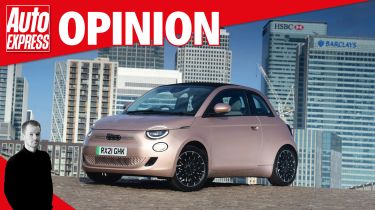 Last year saw the demise of the Ford Fiesta. Some mourned its loss because it was a car that they had a special attachment to or memory of, but I was more bothered about what this said about the wider car market as a whole. 
The simple fact is that it's much tougher to build a business case for making a car that is small, affordable and unpretentious than it is to make cash on one that's big and comes with a veneer of premium design. As a result, more and more new-car buyers are funnelled into models that are heavier (which makes them less efficient), taller (taking those individuals who buy SUVs to see over other stuff back to square one) and wider (so nobody can fit past anybody, causing urban gridlock). And while you could chalk that last one down to being a side-effect of improved crash protection, the other two are often a pointless waste of precious resources. 
If you're a performance-car fan like me, the decline of the small car has another downside, too. We'll soon be missing out on some of the brilliant hot hatchbacks and coupés that previous generations found so fun and so temptingly attainable.
I'd love to see the small car make a comeback. Perhaps Vehicle Excise Duty should be calculated on size and weight as much as it is emissions.
Now read our list of the best city cars...