'Thinking of buying a new EV? The sums simply don't add up'
Mike Rutherford thinks car-buying customers are being overcharged, and many are simply walking away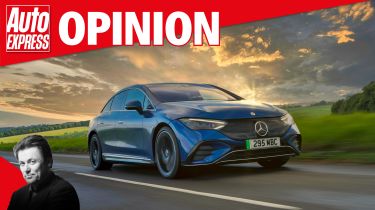 Welcome to my latest instalment of The Price Is Wrong. Think of this as a reminder that some companies continue to covertly or overtly overcharge when selling cars and car-related products, thereby forcing us to shop elsewhere... or not at all. Not clever.
Despite repeated warnings from many consumers who have no choice but to adopt 'can't pay, won't pay' policies, certain firms still try to rip us off rotten when peddling their goods and services. Then they wonder why – surprise, surprise – we're not buying!
During the first week of July, I was hit with an insurance-renewal notice that sent the cost of my policy through the roof; when asked, a franchised dealership told me I'd have to pay an hourly workshop labour rate of £120 if I chose it to fix my ageing premium car; and a motorway service area tried to sell me fuel at 185.9 pence per litre/£8.45 per gallon. On all three occasions I walked away and won't be going back.
As we cross the halfway line in 2023, the UK's new car sales figures have been released and show only modest signs of recovery – especially to cash-strapped private buyers expected to pay tens or scores of thousands of pounds, plus hefty interest charges and increasingly crippling insurance costs out of their already heavily taxed wages. Frankly, I don't how they do it, even when shopping for petrol and diesel models at the lower end of the price scale.
As for the growing array of pure-electric vehicles that are at best comparatively expensive or at worse outrageously overpriced, there just aren't enough customers buying 'em. For most salaried individuals expected to put their hands in their own pockets and purchase a new EV, the sums simply don't add up.
Over-ambitious retail prices are one of several reasons why sales of new EVs have continued to struggle during the first half of 2023. EVs took a still-small market share of 16.1 per cent, compared with an even smaller 14.4 per cent in the same period last year.
By a considerable margin, the most in-demand new cars this year are 100 per cent-petrol models (397,577 registered so far), followed by hybrids or plug-ins (181,825), mild-hybrid petrol or diesels (179,894), pure EVs (152,968) and diesels (37,456). Put another way, 83.9 per cent of companies and private individuals who've already bought new cars in 2023 chose models with petrol or diesel tanks.         
Price isn't everything. But inappropriately high pricing in the early 2020s is, I believe, the major cause of registrations now being massively lower than they were from 2015-2019.
And I'm not just talking about EVs being priced too high. Back in early February I warned that some buyers will be asked to pay £70k for an EV9 from humble Kia of Korea, and sure enough, most EV9s have, in recent days, been formally priced between £72,495 and £78,745. Meanwhile, you can (but almost certainly won't) pay up to £108,325 for a more traditional Audi Q7 petrol. Prices for such SUVs are truly and utterly bonkers.
Partnership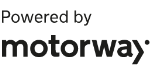 Need to sell your car?
Find your best offer from over 5,000+ dealers. It's that easy.
The arrival in UK showrooms of the sub-£20,000 Dacia Spring EV and circa £15,000 all-new Kia Picanto petrol really can't come quickly enough.
Do you agree with Mike? Let us know your thoughts in the comments section...