'BMW is the best car brand in the world, by one very important measure'
Mike Rutherford explains how the race for profit among the world's top car companies is being won by BMW, with a clutch of others hot on its tail…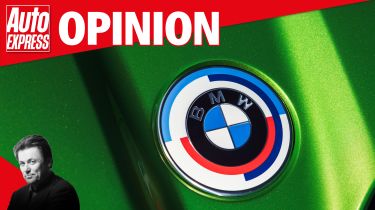 So how many billions of dollars did the world's largest car companies make in post-tax profits during the last financial year – after you might have shopped with them for your cars, finance, vehicle parts, accessories and more?
BMW (including MINI) did best with a lovely jubbly $18.9bn. Following closely behind were Toyota and Lexus with $18.1bn, then the Stellantis clan ($17.7bn), Mercedes ($15.3bn), Volkswagen Group ($15.2bn), Tesla ($12.6bn), General Motors ($9.9bn), Hyundai ($5.7bn), Honda ($4.8bn) and Kia ($4.2bn). Not only does BMW beat every other car manufacturing group in terms of profitability, it now ranks as the 30th most profitable company in the world, period. 
The likes of Toyota and VW Group have to be deeply miffed by this – not least because they each put in more work by designing, making and selling far more cars than BMW, and, in turn, rake in almost twice as much revenue. Yet they can't match, never mind overtake, the Munich firm for profitability. Something to do with the fact Toyotas and VWs are much more reasonably priced than BMWs? Undoubtedly. 
Tesla is another company following the same highly lucrative BMW route of concentrating less on how much cash is raked in over the counter, more on making fat, ever-rising profits. Despite it being a comparatively tiny outfit with a few cottage industry tendencies, Elon Musk's company now sits sixth in my car manufacturer league table of highest profit earners. And the icing on the cake is the Tesla enterprise he fathered has just become the 60th most profitable firm in the world. 
For so long GM was the number one car company on the planet (a position it will never regain, I'd not so politely suggest), but The General must now be scratching his corporate head wondering how a disruptive upstart called Musk and his Tesla brand was allowed to embarrassingly sneak in and overtake the GM empire in the profitability stakes. 
Hoping to move into the top 10 are second-tier firms such as Volvo, which made $3.3bn last year, BYD ($2.5bn) and Shanghai Automotive ($2.4bn). In time, all stand a chance. Nissan and Suzuki on $1.6bn apiece, Dongfeng ($1.2bn), JLR owner Tata Motors ($0.3bn) and Beijing Automotive Group (also $0.3bn), I'm not so sure about. 
In terms of rising annual profits, no vehicle maker has done better lately than BYD, whose profit during the last financial year increased by a jaw-dropping 423 per cent. Tesla improved by 128 per cent, Hyundai was up 32 per cent and BMW 29 per cent. 
So it seems a simple case of motor manufacturers sitting back and watching their profits roll in, at the expense of customers like you, of course. But then there are unfathomable exceptions to the rule. Renault raked in $50bn last year, but somehow managed to convert that not-unreasonable gross revenue into a loss of almost $0.4bn. Hmm! And things go from bad to worse at Ford, which grossed $158bn over the same 12-month period, but reckoned it made annual losses of $2.0bn. If Uncle Henry continues to lose money at this disastrous rate, his entire business might not be long for this world.
Partnership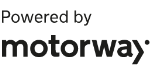 Need to sell your car?
Find your best offer from over 5,000+ dealers. It's that easy.
How do you think the car company profits league table will change in the coming years? Will BMW stay on top? Let us know in the comments…  
More Opinion columns from Mike...