Peugeot and Citroen could be sold to GM
Reports suggest that troubled Peugeot is running out of cash and turning to US-owned GM as a last resort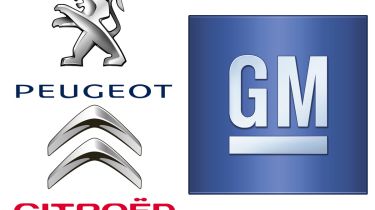 The founding family of PSA Peugeot Citroen have offered to step aside to allow GM to take over the business in a last-ditch attempt to keep the company afloat, according to reports from news agency Reuters.
It is suggested that PSA could run out of operating capital by the end of the year, having burned 3 billion euros in operating cash last year. GM, which operates Vauxhall, Opel and Chevrolet in Europe, already owns 7% of PSA having invested in March 2012.
Plans are already afoot to produce a range of Peugeot, Citroen, Vauxhall and Opel models with shared engines and platforms, including a new Vauxhall Zafira, Peugeot 3008 and Citroen C3 Picasso.
Both GM and PSA are suffering from over-capacity, in spite of plans to scale back production. And any further tie-up would be dependent on GM being able to close factories across Europe to consolidate production, something that would be especially unpopular with French president Francois Hollande.
The Peugeot family initially asked for financial support from Chinese partner Dongfeng, but turned to GM when those talks came to nothing. According to Reuters, GM is 'playing hardball' by holding out for assurances that it can cut plants and jobs at a reasonable cost. It's also reported that any decision is unlikely to be made before the German general election in September.
Former Peugeot GB managing director and now executive vice-president of corporate communications, Jon Goodman, told Reuters: 'We don't comment on speculation or rumours."
Peugeot currently employs 77,000 people in France, while sales of Peugeots and Citroens fell 13.9% in the first five months of 2013 versus 2012, slightly worse the GM Europe's drop of 11.0%.