Peugeot Citroen launches Free2Move mobility sub-brand
Peugeot Citroen PSA Group has launched a new brand to focus specifically on sustainable, smart, safe and shared mobility solutions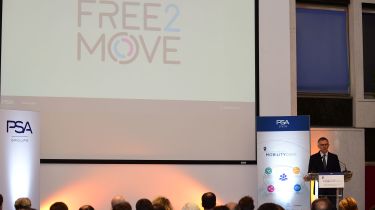 The PSA Group has today launched its new Free2Move sub-brand designed to offer fresh mobility solutions for today's ever-changing society.
PSA Chairman of the Managing Board Carlos Tavares announced the launch of Free2Move on the eve of this year's Paris Motor Show, outlining Peugeot Citroen's plans for the next decade.
• Best low emissions green cars
Free2Move unites all of the PSA Group's new mobility solutions, with the aim of satisfying the full spectrum of consumers' transport needs. This includes car sharing, leasing, fleet management and smarter, connected cars.
Tavares said: "Free2Move embodies the PSA Group's response to changing environments." "Today, people are becoming more mobile without owning a car. People buy a car and it spends 90 per cent of its time standing still."
The new Free2Move brand utilises the services and expertise of around 15 partners, start-ups and developers – allowing PSA to continue its Push to Pass business plan revealed earlier this year. It will include 26 new cars, including seven plug-in models and four EVs by 2021.
However, in addition to the new cars, PSA will focus heavily on becoming 'a preferred mobility services provider worldwide'.
New agreements in the Free2Move plan include a stake in Communauto – a car sharing pioneer from North America that allows registered members to pick up a car and drop it off in different locations. Drivers are charged by the minute, but get discounts for longer rentals of hours, days or even months.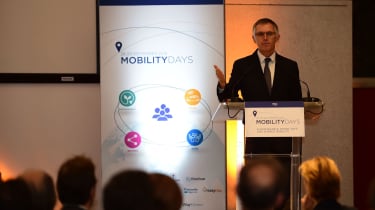 "We are dinosaurs, we know that," Tavares told Auto Express. "We have the capability to open our minds though. We look for talent in our partners and within our company. We want great ideas to start from the core."
PSA's acquisition of Communatuo follows news of the brand agreeing to buy part of Koolicar and TravelCar, as well as forming a partnership with IBM as part of the Smarter Cities project.
Peugeot Citroen also announced a collaboration with the Bollore group, which will use Citroen C-Zero electric cars to complete its current car-share offering in Lyon and Bordeaux, France. There was no mention of expansion to other European or UK-based markets.
Tavares finished by saying: "We recognise there is a society that wants a car without owning a car. The answer is Free2Move."
What do you think of PSA's move into mobility soloutions? Let us know in the comments...