Best towbar-mounted storage boxes and racks 2021
Looking for an alternative to roof boxes to stash loads? We test solutions that sit on your towbar
If you need to increase the carrying capacity of your car, the usual options are a roof box or a trailer. Both have their drawbacks, but one solution combines the two and removes a lot of the downsides – tow-bar storage.  
By mounting a rack and a box on a tow bar, loading is easy and you only need a slightly longer parking space. Some can also be adapted to carry bikes, increasing their versatility, while others can be used to carry items you'd not want in your car. So should you put the trailer into retirement and be ruthless with the roof box? We tested six to find out.
How we tested them
We've tweaked our test to focus on versatility. To maximise your investment, the systems need to be able to carry a variety of loads, so racks that could switch easily from being bike carriers to support a box scored highly. Plus we gave extra points if they could fold out of the way while loaded to access the car's boot. 
Ease of use, build quality and storage were also considered, and we took into account the rack's weight and capacity. Finally, we factored in price. 
Verdict
If you have the space to store it, the CRUZ system looks good, is easy to use and has a huge capacity. It can also double up as a bike carrier if needed. For simpler loads, the Buzzpro is great value. We are happy to recommend the Westfalia too – it is stylish, versatile and brilliantly engineered, but the capacity is just too small for it to score any higher.
CRUZ Apex System
BUZZ RACK Buzzpro P10
Westfalia BC60 + Transport Box
Reviews
CRUZ Apex System
Capacity: 50 kg /400 litres  
Price: £275 + £184.95
Rating: 5 stars
Contact: www.roofbox.co.uk
The base of the CRUZ offering is a tubular platform with a built-in light bar, which can be used to carry bulky loads on its own, or adapted to become a bike carrier. If you'd prefer to have a lockable box, the huge 400-litre carrier bolts on easily and will double the luggage carrying of an average hatchback. Push a foot pedal, and the rack and box pivot out of the way to make opening the boot easy, too. It lacks the build quality of a Thule and isn't as easy to store as the Westfalia (see below), but if you have the space to keep it, the CRUZ is good value and works well.
BUZZ RACK Buzzpro P10
We loved the versatility of the Buzzpro. There's no official storage-box option, and it's just a simple platform, but the top bar can be moved into all sorts of positions to help secure loads of different shapes and sizes, or folded out of the way to open the boot. The frame weighs just 12.5kg, so you can carry heavier loads without exceeding the tow bar's maximum. All this means the rack is very compact when you need to store it, and it looks far more finished than the Bak-rak products (below). The price is fair, too.
Partnership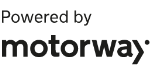 Need to sell your car?
Find your best offer from over 5,000+ dealers. It's that easy.
Westfalia BC60 + Transport Box
If convenience and looks are important to you, this Westfalia combination could be a winner. The base rack is a two-bike cycle carrier, which neatly folds up for storage and can be placed inside the Transport Box when stashed away in the shed. The box itself is easy to carry, and can even be wheeled around like a big suitcase. If you need to carry tall items, the lid is removable, and the box can be mounted on the base without using any tools. The downside is the small capacity of just 200 litres – that's about half the size of the boot in an average family hatchback.
Bak-rak G3 Base-rak 
The G3 has an almost home-made, no-nonsense style, but it is decently engineered. It also has the largest capacity here – 100kg – although there aren't many tow bars that will allow such weights. Our favourite part is the ability to fold vertically on the tow bar when not in use, allowing you to drive with a load on board, drop it off at the destination, and then return with the rack stowed out of the way. Otherwise it's pretty basic though, with most of the essentials on an options list.
Bak-rak Bike-rak 
The Bike-rak looks like it was made in someone's shed, and you need to be technically minded to assemble it or change the configuration, but the unit works well enough once you've got the hang of all the strange fixings. The girder-like central pillar has cross bars, which can carry hanging bikes when fixed in a higher position, or support an optional tray or box when mounted at the base. The box we tested with the Bike-rak in 2019 has been discontinued, and the firm suggests buying something similar from a DIY store. We'd be much happier with a product designed for use on a car.
Thule Backspace XT
Capacity: 50kg  
Price: £581 + £546
Rating: 3 stars
Contact: www.thule.com
This Thule package is made of two parts – a VeloSpace XT bike rack (with two or three slots for cycles) and the BackSpace XT cargo box. It folds down easily in either mode too, making boot access easy. The top of the box is flexible, so it can collapse down to make storage easier, but that means there are zipped flaps rather than a solid lid, which isn't as secure, and is fiddly to use. It looks good and is well made, but we can't ignore a total price that runs into four figures. It'd be cheaper to rent a bigger car for your holidays.