The ultimate car care kit
We reveal the ultimate car care kit to make cleaning your car as easy and effective as possible
With the longer days and warmer weather, there has never been a better time to give your car that long overdue clean. But do you know what products to use to give it that spotless showroom look?
We conduct product tests every week to find the very best for the job, so to help you get that perfect finish we've produced an ultimate car care kit guide. Everything from car wax to leather cleaner and carpet cleaner to hose reels, simply scroll down below to find out the best products to buy right now.
Car wash: Halfords Car Wash and Wax
Even with a pressure washer, you'll need to touch the car at some point, and that's when you need a decent wash. It's hard to separate car shampoos on cleaning power, so our test focused on how much water a wash leaves to be dried off, and cost per bucket. Halfords is the current test winner.
Pressure washer shampoo: Bilt-Hamber surfex HD
The way to minimise swirls and scratches in your paint is to get as much gritty grime off without touching the car. A snow foam or pre-wash loosens the dirt, allowing more to be blasted off with a pressure washer. Our favourite is multiple test winner Bilt-Hamber's surfex HD all-purpose cleaner.
Waterless cleaner: Meguiar's Waterless Wash and Wax
Waterless cleaners boomed during hosepipe bans, but now they are a great alternative for those who find it difficult to get water to where they wash their car. This sweet- smelling spray mists on, lifts off grime with one cloth, and then buffs to a shine with another, leaving a water-beading finish.
Wash wax: Turtle Wax Wax it Wet
If you don't have the time to apply a wax, you can add a decent level of protection as you dry or even rinse the car. One of the pioneers in this area is Turtle Wax's Wax it Wet, and the last time we put it to the test, it came out on top. Simply spray on after rinsing, then wipe dry.
Scratch remover: Meguiar's Ultimate Compound
If your car's paintwork is tired and needs a little work before waxing or sealing, then this is the bottle to reach for. Ultimate Compound is our pick of the colour restorers, because it draws a careful balance between removing marks and not being so aggressive that you can cause more problems.
Detailers spray: Farécla G3 Professional Spray Wax
As the summer approaches, there are times when your car may not need a full wash and wax, just a wipe over. This is where detailers come in. They can remove light grime, and top up any wax or sealant. Our favourite is Professional Spray Wax from Farécla, which left a water-repellent finish and kept the panel clean in wet weather.
Bug cleaner: Angelwax Revenge
This is a product to buy in preparation for the summer months so that you can shift any bugs before they get a chance to bake on. Angelwax Revenge is designed to be sprayed on – it even smells good – and left to loosen the bugs, which can then be hosed off. It is biodegradable and won't harm any wax you may have applied already.
Hood cleaner and proofer: Gtechniq W2 and I1 V2
Partnership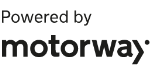 Need to sell your car?
Find your best offer from over 5,000+ dealers. It's that easy.
After months of winter weather or tucked away in storage, chances are a fabric hood is going to need cleaning and proofing. For the former, our test winner is a diluted version of Gtechniq's multi-purpose W2 cleaner. To give a waterproof coating, our champion is the firm's durable I1 V2 Smart Fabric.
Drying cloth: Kent Extra Large Microfibre Drying Towel
Our top car wash may leave little water to remove but there is always some, and this is the cloth to remove it. Rivals have thick and large drying cloths, but Kent draws a fine balance between size and ease of use. The short-pile microfibre doesn't get too heavy and it's easy to wring, plus it costs a fraction of many rivals.
Wash mitt: Kent 2in1 Wash Mitt
Mitts have become the go-to way of cleaning your car because they can hold large amounts of water, and release any grit picked up in to a rinse bucket. Some use sheepskin, but we found the best performance came from this Kent microfibre noodle mitt with its mesh side for bugs, and a stitched palm that allowed easy control.
Pressure washer: GMC PW165
A pressure washer will transform the way you clean your car. It opens up access to pre-wash snow foams, and also allows more muck to be blasted away safely with no risk of scratching paint. This GMC unit is not the most powerful but it is more than enough for car cleaning, plus it has an eight-metre hose held on an easy-to-use reel.
Screen wash: Prestone Extreme Performance Screen Wash
A workshop essential for even the most reluctant valeter, our pick of the screen washes is this multiple test winner from US giant Prestone. Nothing got near it in our freezer tests, and it did a good job on bugs and oil. Make the most of your money by adjusting the dilution for the season with this concentrated formula.
Wax and sealant: Bilt-Hamber Double Speed-Wax
Wax and sealants are packed with technology to help keep water from damaging the paintwork. There are lots of options on the market, including a range of new ceramic sealants, but Bilt-Hamber's Double Speed-Wax is the pick of the conventional products.
Clay bar: Bilt-Hamber auto-clay Regular
Washing paintwork may not be enough to provide the best surface on which to apply a wax or sealant, because minute particles bonded to bodywork are not shifted by soap and water alone. A clay bar is the solution, and our choice is another multiple winner from Bilt-Hamber. It's easy on the pocket, plus it uses water as a lubricant.
Wheel brush: Muc-Off Two Prong Brush
Sometimes even the best wheel cleaners and pressure washers aren't enough to clean a neglected rim. A wheel brush is the answer, and may allow access to the inner rim. Our test winner is the Two Prong Brush from Muc-Off, which gives you a pair of brushes that you use jointly or singly depending on the wheel. The handle is also comfortable to use.
Wheel cleaner: Bilt-Hamber auto-wheel
When it comes to wheels, you're likely going to need more than just a soapy wash mitt as grime can quickly build up and can be hard to shift. A good cleaner is vital to get your wheels looking great, and Bilt-Hamber's auto-wheel is the pick of a large range of products available.
Hose reel: Flopro + Cube
Wrestling with a wet and gritty hose is no fun – and a deterrent to washing your car. But with a reel, releasing and rewinding the hose is the work of a few seconds. Our favourite is this funky unit from Flopro, which is packed with great features. It has a high flow rate, is easy to assemble, and can be removed from the mount and pegged to the ground.
Bumper shine: Simoniz Back to Black Bumper & Trim
Bumper shine doesn't exactly do what it says on tin, as most cars have painted bumpers. However, there's plenty of other trim that should be looked after, and bumper shine will restore that grey looking piece of plastic. Simoniz's Back to Black Bumper & Trim is our pick.
Polish: Angelwax Perfect Polish
There are times when a car's paintwork doesn't need the more aggressive attentions of a scratch remover, and a polish will restore the shine. We tested these products last year for the first time as a standalone category, and Angelwax came out on top with its effective Perfect Polish.
Wheel sealant: Wonder Wheels Wheel Sealant
Cleaning wheels is far from the most pleasant of jobs, so anything that can be done to make it easier has to be a good idea. A wheel sealant slows the build-up of disc dust, and makes removing it easier. Sealants have taken over from waxes, and our pick is this very effective one from Wonder Wheels.
Tyre shine: CarPlan Tyre Silk
Tyre Slik holds a unique place in our extensive test programme because it has won every tyre-shine test that we've ever done. It is just sprayed on and left to dry, leaving a glossy shine that lasts for weeks. It's not hard to see why it has never been beaten, and it's even easy on the wallet.
Glass cleaner: Armor All Glass Cleaner
Cleaning glass sounds simple right? It can be trickier than you think thanks to its nemesis – oil. Oil causes smears that can be tough to shift, but a good quality glass cleaner should make light work of it. Armor All's Glass Cleaner is our pick in what is a competitive category.
Trim cleaner: Dodo Juice Total Wipe Out Refill Concentrate
After you've vacuumed your car to remove the worst of the mud and crumbs, it's still likely you'll need to give the trim some extra care and attention. Trim cleaners are great for removing stubborn marks, while also leaving a protective finish. Dodo Juice's all-purpose Total Wipe Out Refill Concentrate has impressed us ever since we first tested it back in 2016 and it remains the trim cleaner to beat.
Upholstery cleaner: Simoniz Upholstery & Carpet Cleaner
Even if you have leather upholstery, you'll still need a cleaner like this for carpets and mats. This thick foam aerosol, which goes on in a narrow stream to limit overspray, also works well on fabric seats and trim. We were particularly impressed with its ability to tackle ingrained grime.
Leather cleaner: Dodo Juice Supernatural Leather Cleaner
After you've finished sprucing up the interior trim on your car, it's time for seats, and this is the cleaner to choose if you are lucky enough to have leather. This four-time winner doesn't aim to feed leather, just get it clean as quickly and easily as possible. And it's brilliant at doing that.
Want to know more about the best way to care for your car? Click here for our in-depth guides and product tests...